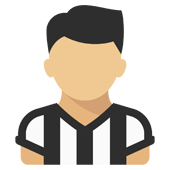 Content count

142

Joined

Last visited
Community Reputation
75
Buona
About ciliaris

Recent Profile Visitors
The recent visitors block is disabled and is not being shown to other users.
Esatto, ma qui vogliono il nome poi se gioca da schifo non fa' niente..Tonali e forte e noi dobbiamo iniziare a svecchiare la squadra in fin dei conti chi compri con 50 milioni? Nessuno..quindi meglio Tonali che e italiano e conosce già il nostro campionato

Se e per questo l'Atalanta con la difesa a 3 messo in crisi Il City di Guardiola, dipende sempre come si interpreta il modulo se con gli esterni molto offensivi ( anche Sousa nella Fiorentiva li usava)oppure come fa' di solito Conte con esterni difensivi

Danilo operazione scellerata mediocre...infatti Cancelo dal City non vedono l'ora di mandarlo via..fallisce ovunque vada forse dimentichi che l'eliminazione della passata stagione in champions contro l'ajax e stata tutto merito suo...ma qui siete bravi solo a criticare..credo che se arrivasse anche Messi avreste anche da dire...

Il Vidal dei primi 3 anni giocava con Conte poi e arrivato acciughina e sono spariti Vidal e Pirlo....

e la difesa a 3 e obsoleda, con il trequartista e obsoleda...ma si deve per forza copiare le altre squadre? tutte con lo stesso modulo?

se l"avesse Guardiola metterebbe Ramsey al posto di Matuidi...

Per quale motivo visto che sul campo hanno dimostrato di meritare più di Can...si vede che l'allenatore reputa gli altri 2 più funzionali al suo progetto

Solito vizio di Paulo di allungarsi sempre il pallone gli è andata bene, speriamo che mister Sarri gli tolga questo vizio...

puoi anche non leggere...

si chiama ANTONIO CONTE non gonte

Ma come le guardi le partite? De Light marciava si Ronaldo ma era isolato solo davanti infatti lo seguiva come un ombra per giocare di anticipo, A Rugani gli spuntavano da tutte le parti giocatori da marcare....comunque e vero l'erba del vicino e sempre più verde...

ciliaris replied to homer75's topic in Amarcord

non gridarlo forte che ci sono gli adoratori di Allegri che se la prendono male....anche oggi surclassati sul piano del gioco da 11 calciatori che se togliamo quagliarella non farebbero neanche panchina in questa juventus tanto sono scarsi, ma cosa importa basta vincere....

ciliaris replied to Giannij Stinson's topic in Campionato

onestamente non mi entusiasma come allenatore preferisco qualcuno meno pubblicizzato ma che dia un gioco evidente alla squadra come era juventus di Lippi che se mancava qualche giocatore il gioco non ne risentiva mai, ieri come in molte partite di quest"anno sembravamo una squadra senza ne capo ne coda dove si aspetta la giocata del campione per risolvere la partita non riuscendo a fare 3 passaggi di fila ed è umiliante per una squadra con una rosa come la nostra

ciliaris replied to Giannij Stinson's topic in Campionato

spettacolo?dove leggi la parola spettacolo?poi non ricordo un real spettacolo con R. Carlos,Figo Beckam Zidane...ottima squadra si ma non spettacolo...quello solo il Barca di Guardiola....quello si può definire spettacolo...