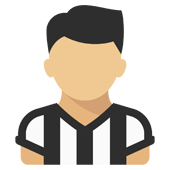 Content count

1,738

Joined

Last visited
Community Reputation
413
Buona
About Pazzo_Di_Juve

Recent Profile Visitors
The recent visitors block is disabled and is not being shown to other users.
Ma a livello sportivo fa pieta'. Non vince un mondiale da oltre 10 anni......

Altra ipotesi - Forse per non imbarazarlo all'opinione pubblica lo hanno forzato a dimettersi in modo da non sembrare che lo hanno cacciato, facendo sembrare che e' stato lui ad andarsene e non viceversa....

Forse la prossima sara' la tua

Se cacci AA significa che pretendi di avere dirigenti che farebbero meglio di AA Per fare meglio della gestione AA, i nuovi dirigenti dovrebbero vincere 10 scudi di fila, fare almeno 3 finali di CL, e magari vincerne 1 delle 3, vincere 5 coppe italia e 5 super coppe italiane Se tu riesci a trovare dirigenti che sarebbero capaci di fare decisioni sportive / finanziarie da poter vincere quanto elencato qui' sopra e allora caccia AA ora e subito e assumi questi nuovi dirigenti......... Non solo, ma tu parli di ricapitalizzazione e per te AA avrebbe fallito perche' i risultati sportivi non sono in linea con quanti spiccioli sono stati investiti con la ricapitalizzaaione? Ma perche' non vai al Napoli, Inter, Milan e vedi quanti milioni hanno ricapitalizzato senza avere nessuna vittoria di nulla, per non parlare che la loro situazione finanziaria non e' miglliorata e il loro brand e' e rimane piu' basso della Juve. O fai finta di non saperlo questo? Ma si,. cacciamo AA come no

Ecco si, hai ragione, in Ferrari dovrebbero essere cacciati tutti quanti, non alla Juve se canna un anno........ - Nove scudi di fila - Tre - quattro coppe Italia (non le conto nemmeno, per questo non me lo ricordo quante ne abbiamo vinte sotto AA) - Tre - quattro super coppe italiane (anche qui' non el conto, ergo non ricordo quante ne abbiamo vinte sotto AA) - Due finali di CL in 3 anni perse solo perche' abbiamo affrontato in finale le 2 squadre piu' forti del pianeta degli ultimi 10 anni E AA dovrebbe essere cacciato in caso non vinciamo nulla per un anno? E allora in Ferrari che dovrebbero fare ai dirigenti?

Ma davvero? 2 finali di CL, 9 scudi di fila (do per scontato questo scudo lo vinciamo quest'anno), presa societa' allo sbando 10 anni fa, e portandola tra le prime 10 al mondo, fatturati alti, e secondo te se AA canna un anno senza vincere nulla sarebbe cacciato? Sarebbe una grande barzelletta....... Se AA dovrebbe essere cacciato per un anno cannato, cosa dovrebbero fare ai dirigenti di altre societa' che non vincono na mazza da anni? fucilarli sotto un plotone?

33

Pazzo_Di_Juve replied to paolo65's topic in Campionato

Mettiamo i rigori da parte, non e' solo le ultime 2 partite che facciamo schifo. Si contano sulla palma di una mano le partite dove la Juve ha fatto vedere un bel gioco (le 2 partite contro l'Inter, 1 una o due in CL, e poi basta...) Le parttie le vinciamo per le iniziative dei singoli, ma come gioco Sarri ha fallito alla sua prima stagione. Non ce uno straccio di gioco... Tra Allegri e Sarri notate differenza di gioco? Io NO! Ma magari sono cieco...

Ma perche' Agnelli non ha pensato a un genio del calcio mercato come a te e invece ha pensato a Paratici?

errori sono errori...... poi da 19 a 21 anni e gia' una differenza sostanzaiale per quella eta' di calciatore

Ma tu saresti il primo che bestemmierebbe se non si vince questo scudo Della serie "come trovare scuse per sminuire le vittorie di chi non ci sta simpatico"

Ha 20 anni, ed ad Agosto ne fara' 21...................

Che differenza fa mettere CR7 primo o ultimo se poi quel fenomeno di Messi (oopps, volevio dire di Dybala) lo sbaglia lo stesso? Se poi Danilo sbaglia lo stesso? Ce differenza quando tira CR7? O pensi che se fai gol al primo rigore poi gli altri li segnano 100% garantito? disse un nostro ex allenatore: "un motivo ci sarà se uno non vince mai o no?"

Disse un nostro ex allenatore: "un motivo ci sarà se uno non vince mai o no?" Ai PRO Sarriani dico "Il bel Giuoooocoooo dove sta? Il calcio champagne dove sta"

Ancora si aspetta il bel giuOOOcoooooooo............ Campa cavalo che........... Salutami il maestro Sarri

Mi sa che stai vivendo nei sogni. Non succedera' mai. Moratti ha fatto di quello scudo di cartone assegnato all'Inter come il simbolo di tutto il male che l'Inter crede e pensa di avere ricevuto da Moggi nei vari anni della Triade. Io non la penso cosi' eh, che sia chiaro. Ma sono certo che Moratti la pensa cosi... Moratti fara' di tutto per non perdere quello scudo di cartone.