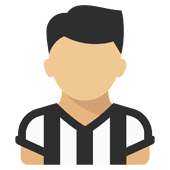 Content count

3,438

Joined

Last visited
Community Reputation
856
Eccellente
About JU87

Recent Profile Visitors
The recent visitors block is disabled and is not being shown to other users.
Grazie. Per caso sai rispondere anche all'altra mia domanda?

Chiedo per capire: qualcuno sa, prima della riesposizione quanto fosse il patrimonio netto nel 2021? L'Inter ha un patrimonio netto negativo?

Non mi pare sinceramente. Finché c'era lui la gestione era oculata. Infatti i bilanci dell'era Marotta non sono in discussione. I costi, la contabilizzazione sbagliata e la malagestione è venuta quando Agnelli ha voluto prendere lui le redini cacciando Marotta.

E la proprietà mentre la dirigenza scialacquava i suoi soldi che faceva? Per me anche Elkann ha le sue responsabilità, in primis, quella di non essere intervenuto prima. Che poi a volerla dire tutta, ora è stato costretto ad intervenire..altrimenti..

Ma un minimo di imbarazzo ad aprire sti topic? E i moderatori che lo tengono ancora aperto?

Com'è che funzionava il giochino? Ah, già.."manda il CV alla Continassa"..

E soprattutto non è stato colpa solo del Covid come dicono i filoagnelliani appena smentiti dal loro ex presidente.

In che mani eravamo, povera Juve. E qui c'è gente che ringrazia ancora l'ex presidente. Al di là di assoluzioni o condanne..moralmente sono schifato.

Cioè? Che disse il buon Michelangelo?

Sarà Gianluca Ferrero, commercialista, revisore, sindaco e amministratore di varie società, l'uomo che Exor, la holding della famiglia Agnelli che controlla la Juventus, indicherà come presidente della società bianconera.

I tre scudetti sono, infatti, stati la pietra tombale sulla juventus perché dava loro la convizione di star operando bene quando il calcio stava prendendo un'altra direzione. E infatti ci siamo fatti cogliere impreparati e ne stiamo subendo le.conseguenze nonostante partissimo da un'altra categoria in Italia in confronto alle concorrenti e un buon livello in Europa. Comunque il mio era un discorso che si allargava anche ad altri settori. Comunque, punti di vista.