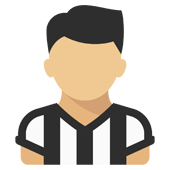 Content count

257

Joined

Last visited
Community Reputation
30
Neutrale
About Fiji66

Rank

REAL RACING DE SANTANDER

Informazioni
Squadra
Sesso
Provenienza

Nato a Torino, residente a San Diego, California
Recent Profile Visitors
The recent visitors block is disabled and is not being shown to other users.
BELLISSIMO!!!!!....E BRAVISSIMO, UNA PERLA!!

Meno male uno Che ne capisce, io vivo qui e c'e ne sono davvero di birre con i fiocchi.

La peggiore birra al mondo, e' come bere urina con le bollicine......potevano scegliere meglio.

Non c'e' dubbio Che si puo' solo migliorare, stiamo crescendo partita dopo partita, e Vedo un gioco molto piu fluido, siamo ancora agli inizi ma diventeremo non forti, ma uno squadrone.....tempo

Forse sarebbe meglio aprirlo su un Bernardeschi Che non azzecca piu niente, dopo che tira cade a terra come un sacco di patate, I suo tiri sono delle puzzette silenziose.....che gli e successo non si sa, era meglio tenere fuori lui dalla lista CL.

Nel 2023 scade anche il Contratto con sportfive......quindi altri introiti da stadio all'orizzonte...Adidas e jeep aumentano , abbiamo fatto 661mil quest'anno se la fortuna ci assiste in CL il prossimo Anno il muro dei 700 lo sfondiamo.....e saranno "uccelli senza zucchero" per tutti

Pero con quella risposta si e' dichiarato un troll indaista.....lo bannerei, comunque Suning si puo comprare tutta la vita lattea...😁😁

Per lo meno mercoledi abbiamo fatto 2 gol e rischiato di farne altri 3, in casa loro,non meglio in difesa sono daccordo, ma in quanto ad attacco e palleggio come dal giorno alla notte!

Fiji66 replied to homer75's topic in Amarcord

Certo I tifosi come me......chissa' Che tifoso sei tu? Mah...🤔

Bonucci e' ora Che la smetta con le sue sceneggiate del *!!! Mette la Juve in una posizione scomoda ogni volta.

E' l' intera estate Che ci frantumano I * in tutte le salse, io Spero e credo Che dagli addetti alle pulizie fino al megadirettoregalattico, passando soprattutto da Sarri ed I giocatori, abbiano accumulato un incazzatura tale da passare su ogni campo come un rullo in modo da asfaltarli tutti senza pieta' nessuna. Gli Dei del calcio volessero!!! Le piantagioni di cotone....😂

Credo Che la societa abbia deciso di venderlo comunque vada.