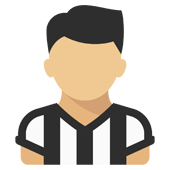 Content count

122

Joined

Last visited
Community Reputation
17
Neutrale
About JuventinoD88

Recent Profile Visitors
The recent visitors block is disabled and is not being shown to other users.
Assurdo che si permetta questi atteggiamenti. Idiota che non è altro. Si facciano sentire in società

Condivido pienamente. Oltre che scarso. Deve ringraziare Dio se è alla Juve e non so come ci sia arrivato perché in Italia abbiamo talenti superiori 10.000 volte a Bonucci che vengono totalmente ignorati. Ignoranti e presuntuosi forse sono le capacità che ci vogliono per arrivare a questi livelli

Questo denota incapacità dirigenziale c'è poco da fare.

Si dovrebbero pisciare sotto dalla vergogna perché c'è gente in ITALIA che fa la FAME e non voglio dire altro. Gente pagata miliardi per uno "spettacolo" vergognoso? Qua siamo veramente alla follia continuare così è uno schifo totale

Raga questi sono ignoranti fino al midollo, strapagati per dare SPETTACOLO se ne sono capaci e far divertire la gente????? MA STIAMO SCHERZANDO!!!! A CALCI IN * FUORI DAI *

Si dai ma il primo tempo? E' una cosa vergognosa. Capisco magari qualche minuti di confusione, ma 45 minuti di scempio totale superficialità e leziosità non è ammissibile da soggetti che vengono pagati MILIONI di euro!! Raga allora si devono abbassare questi ingaggi perché è uno schifo punto e basta

Ciao, il concetto non è quello di ribaltare il risultato che è possibile certo, ma è quello che non si doveva porre proprio un problema del genere. Siamo stati impreparati all'esame più importante dell'anno, nella competizione più importante

Bonucci poi non si può sentire. Chi caz zo si crede di essere?? Deve ringraziare Dio se sta alla juve e pagato tutti quei soldi che non li vale manco da un miliardesimo di distanza.

Giocatori pagati MILIONI DI EURO per questo schifo. Io poveraccio che devo anche pagare per vedere. Nedved invece di vedersi le partite in tribuna si facesse sentire come dirigente e fare un bel discorsetto a questi 4 stronzi che rubano letteralmente. Ma andate a lavorare veramente altro che giocare a calcio

Abbiamo dirigenti palesemente non all'altezza.

Un primo tempo regalato così è una cosa inguardabile, qua è mancanza di controcoglioni altro che tippi e tappi e passaggi sul velluto

Ei ma che è sto schifo...

giochiamo con bentancur.. Ma * va

Ragazzi secondo me il problema non siamo noi(Juve), secondo me è tutto l'ambaradan annesso, arbitri var polemiche veleno ecc, è normale che in queste situazioni una squadra come la nostra non potrà mai esprimersi al meglio, cazzarola abbiamo dybala e ronaldo in attacco, dovrebbero essere come minimo 3 gol a partita. So che è una teoria un po' strampalata ma so cosa significa giocare veramente a calcio, e in queste situazione il "gioco" viene ammazzato con tutti questi controlli ecc

Il var in Italia o meglio nel campionato italiano è una ca gata pazzesca. Gia le partite sono più tattiche che altro. É una esagerazione e esasperazione del controllo degli errori che rende il gioco piatto e senza emozioni.