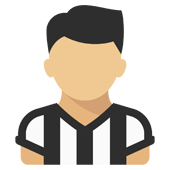 Content count

1,150

Joined

Last visited
Community Reputation
191
Buona
About Reborn81

Recent Profile Visitors
The recent visitors block is disabled and is not being shown to other users.
Il n. 11 della Turchia, leggevo oggi che dovevamo seguirlo particolarmente.

Ma Yazici come sta giocando per curiosità?

Ragazzi la partita me la raccontate voi, io non gli regalo neanche un secondo alle TV compari di Ceferin

Mi domando per quale stracacchio di motivo dovremmo guardare questo Europeo in tv. Basta Uefa, basta Mafia, basta Ceferin.

Reborn81 replied to homer75's topic in Amarcord

Gli hanno chiesto come mai tutto questo impegno stasera, rispetto alle ultime partite, detto sinteticamente. E lui ha risposto "che domanda di fango odoroso" guardate le ultime partite, impegno costante... Voi di sky sempre così, insomma li ha sfankuleti

Se escludono la Juve dal campionato la juve non ha più nessuna clausola compromissoria da rispettare, basta un ricorso al Tar con un giudice appena uscito dalle scuole medie per ottenere una sospensione totale del campionato, ma proprio easy e il primo a saperlo è il buon Gravina.

Più che altro si capisce perché Boris ha minacciato i club Superlega di togliere i permessi di lavoro ai giocatori stranieri... Bravo Boris, tutto per il bene dello sport vero?

Fatto sta che anche lui, l'ho sentito a Radio 24,pone come esempio ben riuscito la Eurolega di Basket, che guarda caso è pressoché il medesimo format rispetto alla Superlega (tralasciando il discorso dei due gironi che servono a ridurre le partite.).

Bellinazzo, "il sole 24 ore", favorevole. Franco Ordine, Roberto Renga... Sapete perché sono favorevoli e perché, al momento, sono pochi? Perché non sono ipocriti, laddove la maggioranza delle persone lo è. Ma tanto il futuro corre sempre più veloce e se non è oggi sarà domani, se non sarà super lega sarà al massimo Uefa super League...

Mah, meglio che non abbia annullato, perché avevo iniziato a preoccuparmi 😅

Hanno iniziato a fare schifezze con la Juve Woman? Perfetto, almeno sappiamo a che pomeriggio andiamo incontro...

La più grande rivalsa sarebbe che le TV che pagano miliardi di euro per vedere real, Barca e juve, rompano i contratti e mandino tutta l'Europa del calcio sotto un ponte. Mettersi a 90 ora significa che ogni anno dovrai accettare accordi al ribasso su ogni tavolo di trattativa. Piuttosto deve crollare tutto.

Ragazzi inutile girarci intorno, il tifo organizzato è un altro di quei gruppi di potere che potrebbero venire lesi dall'avvento della Superlega. Io sogno uno stadio senza settori in cui i tifosi di Barcellona e Juve stanno seduti uno a fianco all'altro, senza i campanilismi e le violenze, anche solo verbali, del calcio nostrano.

https://www.tuttomercatoweb.com/serie-a/kroenke-jr-ai-tifosi-arsenal-non-in-vendita-volevamo-darvi-il-barcellona-preferite-lo-stoke-1524794

Magari la facessero una norma così, in piena violazione con il diritto comunitario alla concorrenza... Sai risarcimenti multimilionari che le società potranno chiedere? L'eventuale norma anti-SL darà il via libera alla SL.