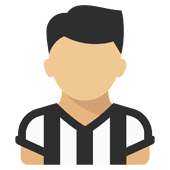 Content count

215

Joined

Last visited
Community Reputation
45
Neutrale
About PilotsGamer99

Recent Profile Visitors
The recent visitors block is disabled and is not being shown to other users.
"L'Inter ci ha presi a pallate, dominati sul possesso, non abbiamo visto palla, pareggio sculatissimo..."

È che siamo talmente abituati a vedere controlli palla a 5 metri che quando qualcuno la tocca un po'meglio ci sembra un fenomeno 🤣

Ovvio, l'anno scorso presi a pallate dal Benevento adesso si sarebbe dovuto dominare indiscutibilmente in casa dei campioni in carica dopo una trasferta in Russia giocata 1 giorno dopo (quindi 2 giorni di lavoro in più per l'Inter e più riposati).

Sul Forum invece lo criticano quando lo fa giocare centrale perché stretto non riesce a incidere e viene depotenziato. Vai capendo

10 tiri contro 5 a favore della Juve, 4 contro 2 in porta, unica occasione pericolosa seria degli avversari un tiro da 30 metri deviato sulla traversa che capita sui piedi dell'attaccante a porta vuota. Per il resto Sczesny non si è nemmeno sporcato i guanti e nel secondo tempo hanno attraversato la nostra metà campo solo in contropiede in pratica.

Ma infatti non capisco perché non si riesce a considerare che abbiamo giocato la metà delle partite con squadre di alta classifica e in proiezione non stiamo messi mica cosi male...

Il che è buono allora, perché l'anno scorso la partenza non fu malaccio e la gran parte dei punti l'abbiamo persi nel girone di ritorno perdendo e pareggiando contro le squadre da bassa classifica.

L'anno scorso avremmo pregare per non prenderne 3 in casa dal Benevento e adesso dopo un filotto di vittorie con squadre non certo banali si vuole buttare un pareggio fuori casa con gli attuali campioni d'Italia! Perché avremmo dovuto mettere dal 1' minuto un giocatore che rientra da un mese di infortunio (per scassarlo nuovamente magari per 1 anno, vero Maurizio?), un altro che nelle ultime 3 partite è palesemente stanco e fuori forma e ancora un altro che prima di due giorni fa aveva non vedeva il campo da 5 mesi In tutto questo gli avversari hanno prodotto un tiro deviato che dalla traversa capita a pennello sul piede dell'attaccante. 🤷🤷🤷

Ma no, qui rimpiangono Pirlo perché se la sarebbe giocata a viso aperto e l'avrebbe vinta! (Mica come l'anno scorso che abbiamo preso gol da lancio di 61 metri come gli esordienti nono) Chi dice che abbiamo sculato o è un hater a prescindere o è un infiltrato. Gli unici pericoli "seri" li abbiamo creati noi, e il loro gol è quanto di più casuale ci possa essere sulla faccia della Terra.

Lo schema con la palla dietro era stato preparato bene e per ben 3 volte qualche centrocampista dei nostri invece di inserirsi si è fatto una bella dormita. Se proprio dovessi azzardare direi McKennie ma proprio a caso.

PilotsGamer99 replied to homer75's topic in Amarcord

Ma quante lagne che ho visto... Abbiamo giocato per diverse partite senza nessun attaccante "titolare" e le abbiamo vinte, Kean con la squadra non riesce proprio a giocare. Quando è entrato Arthur siamo anche stati in grado di mantenere palla discretamente, poi del resto la partita era fisica e confusa e l'importante in questo momento era solo vincere.

Infinity, ha fatto la moviola dei casi arbitrali

Per lui rigore lampante su Havertz per lo sfioramento di Alex Sandro. Non hanno protestato nemmeno i londinesi...

Graziano Cesari sta rosicando male vedo 😄

La vittoria più grande è aver concesso la prima occasione ai campioni d'Europa all' 83 esimo minuto. Dopo le prestazioni difensive recenti questo è un risultato abbastanza impressionante. Finalmente ho visto cattiveria, quando non so chi del Chelsea ha provato a caricare il tiro da 24 metri ci siamo fiondati in 4 in scivolata ad ostruire il tiro.