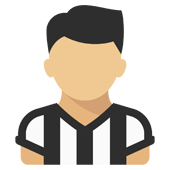 Content count

798

Joined

Last visited
Community Reputation
266
Buona
About Odrake

Recent Profile Visitors
The recent visitors block is disabled and is not being shown to other users.
Szczesny 6 Danilo 6, 5 Bonucci 6 Rugani 6 Sandro 6 Ramsey 6 Bentancur 6 Rabiot 6 Dybala 7 Cuadrado 5,5 Higuain 5 Matuidi 6,5 Pjanic s.v Chiellini 6 Sarri 5,5

60 minuti 11 v 10 Troppo poco Pubblico dello Stadium orribile

In queta squadra nessuno si prebde le proprie responsabilità

Dybala e Ronaldo gli unici giocatori da juve in squadra. Il resto allo stato attuale farebbe fatica a a giocare anche nel genoa o nel Bologna. Il problema è che se anche il 10 e il 7 non sono in serata è finita

Sarebbe comunque due spanne superiore a qualsiasi altro centrocampista attualmente in rosa. Ma a giugno il mercato dovrà essere improntato nel liberarsi delle mummie e nell'acquisto di giovani e forti. Puntare sui Milinkovic, sui Pogba, su gente che ti fa le due fasi con qualità e con prestanza atletica.

Ronaldo e Dybala a parte, questq squadra al momento vale un bologna qualsiasi, soprattutto quando gioca fuori casa. Se non si torna a fare la juve entro breve questa stagione sarà molto brutta.

Questa squadra non ha un'anima, non ha coraggio e non ha chi segna a parte Ronaldo. Spero sia una fase, ma siamo veramente nella m...

Io cambierei il titolo in "Difficile migliorare la qualità della manovra senza mezzali decenti, senza regista, con una batteria di terzini osceni, esterni sempre rotti, e attaccanti che non segnano nemmeno con le mani"

Odrake replied to homer75's topic in Amarcord

Buffon 6,5 De Sciglio 5 De Ligt 5,5 Bonucci 6 Sandro 5 Pjanic 5 Ramsey 5 Matuidi 5 Dybala 6,5 Cuadrado 5 Ronaldo 6,5 Higuain 5 Bentancur 6 Rabiot 5 Sarri 4

Questa squadra è morta, ogni tanto esala qualche respiro grazie a ronaldo tipo rianimazione ma per il reeto è morta

Io le colpe su cuadrado bon le scarico, perché è un giocatore da torino, da bologna, insommadl da squadra di metà/bassa classifica. È come se in squadra avessimo un Laxalt titolare, la colpa non è sua ma di chi ce lo mette li.

Odrake replied to giusardegna's topic in Amarcord

Spero in una buona prestazione

Ovviamente è una preoccupazione circoscritta al calcio, una semplice passione. Della juve mi importa il giusto, non è una vera preoccupazione, ma non sapevo che altro termine utilizzare. Nella vita le preoccupazioni vere sono altre.