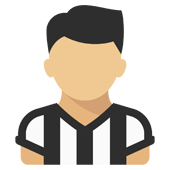 Content count

1,002

Joined

Last visited
Community Reputation
317
Buona
About Odrake

Recent Profile Visitors
The recent visitors block is disabled and is not being shown to other users.
Di marzio mmi ricorda di quando agnelli stava tirando dritto verso il resort di ronaldo in grecia e quelli di sky dicevano "solo una vacanza per agnelli"

Immagina pagare 40 euro al mese per sky sporks

Odrake replied to Nate Fisher's topic in Cestino

Si poi la prossima estate ci ritroviamo il mercato di nuovo bloccato causa un 34enne e un 35enne che prendono una trentina di milioni lordi.

Le qualità di pjaca non si discutono, il problema è che questo è fradicio fisicamente.

Ramsey mi ha sempre dato la sensazuone di un giocatore di due categorie inferiore, ma nemmeno contro i giocatoro di serie c riesce a essere incisivo

McKennie non sembra il solito scarpone, mi sta piacendo molto.

Rincon qualcuno diceva nuovo iniesta, ma alla fine si sapeva che sarebbe stato uno scarpone, anche se non fece così vomitare in quei 6 mesi

A me dzeko non mi entusiasma per nulla però per caratteristiche potrebbe essere un'ottima spalla per ronaldo. Ma i 34 anni pesano davvero troppo.

Messi sa già dove andrà, nel momento in cui ha dichiarato al barca la sua intenzione di lasciare il club aveva sicuramente un contratto pronto con il suo nuovo club. Non ci si può inserire in alcun modo, è tutto fatto. Il club in questione credo sarà proprio il city

Si ma non più di 2 anni di contratto

Platini e al secondo posto del piero

Prima dell'arrivo do CR7 avevamo la squadra ma ci mancava il top player assoluto, ora abbiamo il top player assoluto ma ci manca la squadra.

Se rescindi Higuain fai 18 mln di minusvalenze, e la minusvalenze impatta direttamente sul fatturato. Devi venderlo a quella cifra li se vuoi chiudere la lartica pipita in pari dal pubto di vista economico. E gli unici che possono darti sta cifra sono i cinesi.