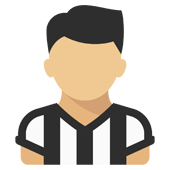 Content count

767

Joined

Last visited
Community Reputation
166
Buona
About Corrosion

Recent Profile Visitors
The recent visitors block is disabled and is not being shown to other users.
La FC Juventus non ha un progetto tecnico da anni, naviga a vista, e a tenere il timone c'è un dilettante che per anni ci è stato spacciato per un luminare.

Ma scherzi? ha super senso abbassare i costi a bilancio inserendo 20 mln di costi annui a bilancio per >4 anni per un 29 enne. Una genialata che solo un incapace come Paratici può partorire dalla mente.

* un affarone spendere quei soldi per un 29enne wooooww, questo si che significa capire qualcosa dai propri errori.

Boia che articolo di *, nel 2020 tutte le squadre professionistiche all'avanguardia hanno uno psicologo a disposizione per i propri atleti.

1 Icardi serve per pagare Sensi e Barella. Il Barcellona non ha soldi per pagare Lautaro. 2 L'inter tra un mese avrà 8 centrocampisti con i rientri dai prestiti di Nainggolan e Joao Mario. 3 Conte ha espressamente frignato dicendo che vuole i campioni, e con gente che viene dal Cagliari e dal Sassuolo non può fare miracoli. 4 Progetto talmente intrigante che Kulusevski li ha sfanculati proprio per quello. Senza contare che alla Juve tempo due mesi ed è titolare. 😂 che *. L'inter tra un mese avrà 8 centrocampisti. Ma non ha esuberi.

Tralasciando il fatto che fatti concreti in questo topic non ce ne sono , che Pjanic non vuole il Chelsea è una cosa detta più volte dagli """"esperti"""" di mercato. Sicuramente non è una cosa nata qui dentro.

Stanno facendo un progetto di giovani, se cedono Jorginho sicuro non si accollano Pjanic che è pure più vecchio, che tra l'altro li schifa pure.

Ma infatti se proprio devono riprendere Mandragora o lo si dà in prestito a qualcuno o si tiene in rosa e si vende tra uno o due anni. Io penso che se prendi uno a caso del forum e lo metti al posto di Paratici sicuro peggio di lui non fa.

Ma che * dice questo, Tonali alla Juve tempo due mesi e diventa titolare.

Meglio Kluivert degli altri due, senza dubbio.

Si sentiva proprio la mancanza di un esterno mancino in effetti.

Sarebbe assurdo non prenderlo visti anche i buoni rapporti con l'Empoli. Ma proprio perché sarebbe assurdo non lo prenderanno.

Lirola io lo adoravo in Primavera dove era oggettivamente illegale, ma nei pro si è ridimensionato tanto, ha lacune importanti, per me non è da Juve ad oggi. Non è nemmeno CTP visto che ha fatto solo due anni alla Juve. Lui però almeno sta avendo una discreta carriera. Altri due che mi piacevano molto ma si stanno perdendo sono Tripaldelli e Fernandes.

Marchisio non era panca a nessuno. è sempre stato titolare fisso tranne l'ultima stagione di Conte.