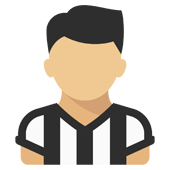 Content count

339

Joined

Last visited
Community Reputation
126
Buona
About Longobucco73

Recent Profile Visitors
The recent visitors block is disabled and is not being shown to other users.
Ranocchia ha un piede eccezionale ma mi pare lento. Somiglia un pò ad Appelt.

Sei off topic. Ti servono i disegnini per capirlo?

Longobucco73 replied to homer75's topic in Amarcord

brodino caldo ... fa bene di questi tempi ...

Non è vero. Stasera il gol glie lo abbiamo regalato noi. La nostra occasione con Chiesa invece era astata creata. Facciamo schifo ma le cose girano male

L'ultima frase è da radiazione tua dal forum

Longobucco73 replied to Montero non fa prigionieri's topic in Juventus forum

Il senno di poi mi fa schifo e chi lo usa mi fa schifo ancora di più. Tuttavia, una cosa è il senno di poi altra un'analisi storica, che magari è ancora acerba ma che qualcosa comincia a dire di questa dozzina di anni passati. Covid a parte. sicuramente pesantissimo su una società che aveva impegni finanziari enormi e tanto da raccogliere da quell'investimento chiamato Ronaldo, per me emerge chiaramente che quell'estate del 2018 ha causato uno spartiacque e forse ancora prima i 90 milioni di Higuain. La sensazione è che oggi si paghino le conseguenze di un passo più lungo della gamba anche tecnicamente. Quell'essere andati vicini alla Coppa due volte ci ha bruciato le ali come Icaro. Abbiamo voluto sentirci di essere là in alto e siamo precipitati. Adesso ci sono un pò di macerie. Abbiamo voglia a starnazzare di "ridimensionamento" pronunciandolo in maniera sprezzante come a voler sputarlo addosso o rinfacciarlo a qualcuno ... il ridimensionamento (rispetto alla grandeur che ha portato all'operazione Ronaldo) non è solo una necessità ma è proprio l'unica via virtuosa per uscirne ...

Proviamo a contattarli e a raccontargli la storia dell'ASL ... magari ci ricamano anche su quella

Io invece certi me li immagino così

Longobucco73 replied to homer75's topic in Amarcord

Partita che evidenzia n maniera plastica dove si deve lavorare ... quasi come a prendere una misura delle cose su cui siamo inferiori ... i due terzini le due mezze ali e un centravanti ... non c'è da fare una tragedia ... magari il Chelsea non vince in Russia e ci ritroviamo primi anche così ... ma va migliorata una rosa che Paratici ha imbottito di mezze figure ...

E' passato da noi come una meteora ma Mota è proprio forte

Longobucco73 replied to homer75's topic in Amarcord

E godetevela una vittoria!!! ... allegristi che si tolgono il sassolino (ma de che?) ... antiallegristi che sembrano dispiaciuti ... ma andatevene tutti allegramente a quel paese

Com'era la storia di #Finoalconfine perchè i Italia ci favoriscono? Adesso è tutto merito di Ceferin per via del legame con Agn .... ah no ... Vediamo stasera ... Forza Porto e Sheriff!!!!

Sinceramente credo che la dietrologia sia quella cosa che ti fa perdere le evidenze che hai davanti per metterti a costruire mondi immaginari. Chiesa è affaticato. Punto.