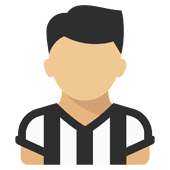 Content count

3,107

Joined

Last visited
Community Reputation
586
Eccellente
About Batique1960

Recent Profile Visitors
The recent visitors block is disabled and is not being shown to other users.
Clausola 125mln 120mln più werner ci penso dai

Koulibaly è bravo Se vuoi vincere quest'anno e il prossimo un asteroide fa finire tutto,sicuramente è meglio di De Ligt Lui Di Maria ecc sono ottima scelta Se invece sopravvivi e il mondo va avanti,il calcio pure,allora sei nella melma,come la Juve in questi anni Nemmeno un nome che può identificare un quinquennio Tutta gente cambiata di continuo È rimasto Dybala 7 anni ma già la sua cessione era prevista dopo 3anni Solo perché si è rifiutato Se per alcuni di voi e per Agnelli questo è fare calcio per me no Io Sono romantico,voglio affezionarmi Zoff Gentile Cabrini Bonini Brio Scirea Briaschi o Fanna Tardelli Rossi Platini Boniek Una volta era a memoria Oggi per carità Devo essere tifoso senza avere questo Però mi trattano da cliente senza un minimo spettacolo ne interesse per il calcio Ma che gente gira oggi Brutta gente veramente,frustrata e senza senso

Non preoccuparti che mica sono scemi Loro sanno come accontentare alcuni tifosetti con la vittorietta nel campionato Kk e Romagnoli bastano e avanzano Sano realismo di allegri,gebte spiccia e pronta,non crei nulla,non sarai mai e poi mai la Juve di del Piero e Zidane o di Trezeguet nedved e Camoranesi,ma il campionato oggi lo puoi pure vincere E a molti che giocano a filotto con la bacheca può bastare A quelli che sognano gli viene il travaso di bile è chiaro

Io impacchetto loro e pure Allegri nel caso Ci parto da lontano,lavoro meglio di Amazon, ci metto pure il fiocco La Juve se ha una spina dorsale chiede: O 70mln più Reece James O 60mln più Pulisic Punto Il resto è fuffa

Si ma gli altri hanno una Juve che se interessata,gli compra il pippone al prezzo che loro chiedono Purtroppo la Juve non ha una squadra come lei cui cedere i propri scarti

Ma possono dire ciò che vogliono anche che la terra è piatta Vogliono rinnovare al ribasso,ovvio lui non ci sente Sia chiaro è stato da folli incompetenti riconoscergli a 20anni 8mln annui Ad un difensore Ovvio che andasse a finire così Io cmq la colpa la do sempre ad Agnelli Che proprio mi sta sul gozzo

De Ligt se viene ceduto a 100mln si fanno 66mln di plus Praticamente con Demiral ecc pareggiano le eventuali perdite Ecco perché hanno l'acquolina

@effepi02 si anche io preferisco Pogba a Tacchinardi ma per ora ancora Paul non fa parte della Juve

Perché come era Tacchinardi A parte mettersi in tasca tutti i centrocampisti di oggi alla Juve?

Boksic un anno è stato ma li faceva fare Cmq quell'anno Bobo Vieri 8 e Del Piero 8 in campionato Non è indicativo Ps sono andato a guardare 4 in Champions in 8 gare

Io concordissimo con te sul talento ma non spenderei tutto su 2 difensori Farei hincapie ad esempio e prenderei pure romagnoli al posto di Rugani Grossa spesa la farei in attacco reparto fantasia

Pellegrini però è ingeneroso metterlo È stato scambiato con Spina È giovane e sicuramente non è malvagio Sono gli stipendi di quelli che nomini che sono stati vergognosi Pellegrini prende 1,3mln

De Ligt per me è un fenomeno difensivo Unica delusione,pensavo fosse più bravo coi piedi

Con quella vecchia quale?