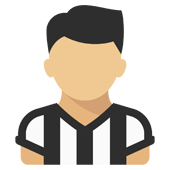 Content count

221

Joined

Last visited
Community Reputation
393
Buona
About Ibracapello

Il problema non è stato mandare via Allegri. I problemi sono di mercato. Cancelo e Spinazzola due errori gravissimi cederli. Rabiot e Ramsey costosi ed inutili. Ci mancava un centravanti ed avendo Ronaldo si doveva dare via Dybala per Lukaku. Diciamola tutta, in un anno l'Inter ci ha surclassato. Eriksen, Lukaku, Martinez , Hakimi, Vidal, Sanchez.

Non sono d'accordo con chi critica Andrea Agnelli , anzi chi lo fa si meriterebbe il Cobolli scelto da Elkan. Il Presidente che fa 9 scudetti di seguito , veramente siete poco lucidi. La squadra fa schifo. Gli errori purtroppo sono di Paratici che tutti pensavamo fosse ormai più bravo del maestro Marotta. Invece non è così. Tolto Allegri ci manca un allenatore. Mi spiace per Pirlo ma ha fatto la stessa figura di Ferrara e purtroppo sì è bruciato la carriera.

Il calcio è semplice. Passare negli anni da Marchisio, Vidal, Pogba a quelli che abbiamo oggi, riuscire a capire che Barella è un campione , purtroppo l'Inter è più forte. Per noi è finito un ciclo.

È finito un ciclo, punto.

Ibracapello replied to homer75's topic in Amarcord

Prima o poi questo ciclo lunghissimo doveva finire.

Ibracapello replied to homer75's topic in Amarcord

Mi sa che andremo a vincere la Champion con la squadra più scarsa degli ultimi 9 anni.

Le critiche dei tifosi sono sempre costruttive volte a scongiurare i disastri.Dire che il gioco della Juve fa "schifo" è una verità , se poi i risultati vengono ci si passa sopra ma è un sintomo che po sfocia nelle finali di Cardiff o supercoppa. Dire che da quando è stato ceduto Vidal, Marotta con gli obiettivi sfumati alla Witsel non è riuscito in tre anni a trovare il centrocampista e va a cercare in casa Roma o Lazio che invece li trovano è una verità. Essere preoccupati per una campagna acquisti senza senso che non colma le lacune ma acquista doppioni che tieni in panchina è una giusta critica volta a scongiurare poi le delusioni per risultati come quello di ieri.Noi tifiamo solo e non siamo stipendiati dalla Juventus fc come il signor Zuliani.

Cvd. Lo avevo scritto 10 gg fa. Ormai Marotta lo conosciamo.