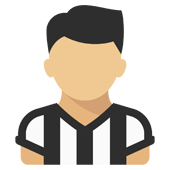 Content count

163

Joined

Last visited
Community Reputation
116
Buona
About Velen03

Recent Profile Visitors
The recent visitors block is disabled and is not being shown to other users.
Speriamo che sia solo un momento di scarsa forma perchè l'ho visto dal vivo domenica sera.....è ancora peggio che in TV

Ma nemmeno per sogno!! Perdere la prossima per mandare l'Atalanta in Champion e far capire bene che la squadra non ne può più di Mr. Halma

Dybala lì davanti può fare diversi ruoli ......appena gli trovano una cura per il Criptorchidismo.

A me che Allegri vada a destra e sinistra a sbandierare che rimane al 100% comnincia a dare molto fastidio. Primo perchè è un dipendente e quindi come minimo deve iniziare la frase " Se fosse per me rimarrei..." e poi perchè ci ha già provato qualcuno molto più rappresentativo per la Juve di lui a "firmare contratti in bianco..." e non gli è andato bene.

Comincio ad avere forti dubbi sul ragazzo. Per uno che non fa la differenza nemmeno con la Spal non si può parlare di come viene schierato in campo

Si ma stranamente tutti quesi casini con gli arbitri fermati succedono solo quando si lamentano quelle due squadrette di milano...un caso...non credo propio. La differenza, come è sempre stato, la fa sempre i media e come decidono di trattare l'episodio.

Velen03 replied to homer75's topic in Amarcord

Io purtroppo non ce la faccio a non guardarle, ma oggi sinceramente mi sentivo in imbarazzo, io per loro, a vedere la pochezza tecnica e la voglia di giocare di chi stava in campo. Per un più di una volta mi sono domandato cosa potesse pensare un qualsiasi altro tifoso se per caso si fosse messo a vedere la partita in tv.

Dillo a Caressa che ieri sera li ha scambiati almeno 2/3 volte

Esatto, per me è superiore a Sandro perchè entrambi dovrebbero migliorare la fase difensiva, ma gli strappi che fa lui, l'uso di entrambi i piedi e la facilità con cui salta l'avversario.....questo Sandro se li sogna.

Ho visto la partita, mi domando come possa qualcuno che gioca in questa U23 mai affermarsi ad un livello decente i serie A se a quell'età sono così scarsi .