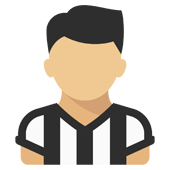 Content count

28

Joined

Last visited
Community Reputation
67
Buona
About davide66

Recent Profile Visitors
The recent visitors block is disabled and is not being shown to other users.
ma non è che per cantare servono per forza bagarinaggio e botte. Credo che uno stadio silenzioso non piaccia a nessuno, ma perché essere tifosi appassionati debba comportare atti criminali non si è capito

Il mio sogno sarebbe avere una curva con ragazzi che cantano e incitano la squadra senza violenza. Ragazzi che stanno male se la Juve perde e sono euforici se vince (come la stragrande maggioranza di noi, insomma). Che hanno a cuore la maglia. Ragazzi il cui primo pensiero non è arricchirsi con attività criminali. Guardo le foto degli arrestati e vedo anche e soprattutto uomini di 50-60 anni (io ne ho 53, giusto per chiarire), che sembra abbiano tutt'altri scopi. Non sarebbe bello avere una curva piena di tifosi veri (come sono sicuro ce ne sono tanti in Curva Sud), anche organizzati, (perché no?), con l'energia e la passione di cantare per 90 minuti? O passione e violenza, gruppi organizzati e malavita è un binomio inscindibile?

grazie. ma è a pagamento?

ma Juve-Barcellona la danno su sky?

non lo sapevo neanch'io, ma ci sono. purtroppo ne ho trovato un paio molto bello

Sono serio. In realtà se fosse solo sponsor non avrei problemi. Ma Tronchetti Provera era nel CdA dell'Inter, la Pirelli è stata implicata nelle attività di spionaggio degli arbitri negli anni di Moggi, le intercettazioni illegali sono poi finite sulla scrivania della Procura di Napoli, e altro ancora.

Scusate l'argomento inconsueto. Ho visto un paio di scarpe che mi sono piaciute molto, ma subito dopo ho visto che hanno il marchio Pirelli e le ho lasciate subito. Ora, però , non so bene cosa fare. Mi son detto che, visto che la proprietà è cambiata, potrei anche comprarle, visto che Pirelli è solo il loro sponsor. O sbaglio? Vorrei un vostro parere, grazie.