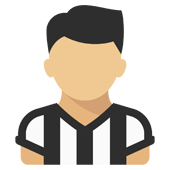 Content count

1,502

Joined

Last visited
Sono anch'io un insider, profilo bassissimo, sembro uno di loro ma resisto poco quando sono in quel * di forum. Qualcuno che ragiona lo trovo ogni tanto ma ho sempre il dubbio che sia Gobbo😁😁😁

Eccolo E35L ha virato verso Torino

Esattamente lui. Trovato 100%

LORENZO1973 replied to The Road to Redemption's topic in Cestino

Secondo me è imposto dalla società. Gli arriverà una causa di lavoro se non si accordano diversamente.

Bei posti, bella zona veramente e gente molto seria👍

Sei di Lissone o di Cantù? Ho dei clienti lissonesi e canturini tremendi coi soldi 💰. Mi dicono siano i peggiori 😁😁😁

Per quanto riguarda i pagamenti e relative garanzie faccio un esempio molto pratico riferendomi all'azienda per cui lavoro: Tutto ciò che è Estero su Estero sia in acquisto che in vendita è tassativamente regolato da pagamenti anticipati o massimo con garanzie estremamente scrupolose. Funziona così per molte aziende, è una cosa normalissima. Per esempio in Cina tutto ciò che vendiamo è solo con bonifico anticipato (abbiamo eleminato le lettere di credito), loro hanno fatto altrettanto con molti fornitori italiani. Tutto ciò che è Italia su Italia è nelle mani del Padre Eterno ....😁😁😁

Eh .... ma la grinta di Antonio Conte.... il rispetto delle le regole, gli orari, i Buncker di allenamento, i cani da guardia....😁 vuoi mettere?!😁😁😁😁

Conte sta peggiorando, ora anche i cani da guardia. Ripristinare la Gestapo no eh?

Se ricordo bene lo pagammo più di 20 milioni

A sensazione senza che nessuno si offenda o si deprima sono quasi certo che Pogba non verrà alla Juve. Poi che i giornali o siti speculino su queste notizie ci sta ma siamo fuori strada.

Eh ma dimentichi che hanno Tonio da Lecce....

Sento molti addetti ai lavori (anche alcuni ex Juventini ... Tacchinardi e soci) dire che l'inter si sta rinforzando molto (ma dove dico io?????), che lui vale molti punti.... sinceramente mi sembra molto più attrezzato il Napoli ma magari sbaglio io.

Falliranno sia lui che Marotta.