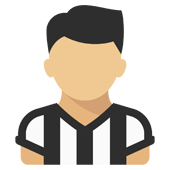 Content count

2,177

Joined

Last visited
LORENZO1973 replied to paolo65's topic in Campionato

Esatto, la penso come te. Io ho fatto il COVID tra fine dicembre e primi di gennaio. Sono stato fortunato, una influenza un pelino più forte, molta stanchezza postuma e poco altro sembrerebbe. Spero che Beppone e colleghi non abbiano sintomi seri, è un virus strano dove sei sempre sul filo del rasoio tra avere complicanze serie o una semplice febbre e poco altro. Serve attenzione.

Il problema è che in Italia siamo pieni di faccendieri ti tale risma. Non sono per nulla sorpreso.

Diciamo che oggi come oggi quella stella crea imbarazzo. Poi il tempo guarisce molte cose. Quindi direi di lasciare correre.

Non è che spegni l'interruttore e tutto si tace... poi basta con tutto sto buonismo, sono reazioni che succedono. Ora si sono sfogati e basta. Sono i social e i giornalisti che ingigantiscono tutto.

A me dispiacque molto quando se ne andò via ma fu un male necessario col senno di poi. È la tipica persona con scadenza a breve, divora tutto quanto ha accanto e lascia macerie se non lo controlli a dovere. È un suo problema che diventa degli altri se gli dai importanza, vive di conflitti e probabilmente vive male dentro.

Ora una stella allo Stadium anche per Paratici, però invece di minacciare un cartone a "Passaporto Oriali" la doveva dare comunque...

Ecco, qui mi commuovo....😁👍

L'uomo è quello che è.... lo amavamo perché bianconero sia da giocatore capitano che poi da condottiero in panchina. Ma ora esce il suo essere.

LORENZO1973 replied to homer75's topic in Amarcord

Lascia perdere. Fiato sprecato...

Si venderanno perfino le wags che allietano loro le giornate e le nottate. Vivono fuori dalla realtà di noi comuni mortali. Sono ciechi e sordi. Fidati.

Come sta il Real a soldi ? Non penso al livello del Barcellona.

Errore gravissimo. Lo dico da molto tempo, gli stipendi dei calciatori sono fuori controllo. Ora causa COVID i nodi vengono al pettine. Fanno schifo certe cifre sia per chi le prende che per chi le da.

Le cifre sono messe lì per le plusvalenze. Fanno tutti così, non serve meravigliarsi e quindi non capisco tutto questo moralismo. Va bene a "valigetta" e va bene a noi.