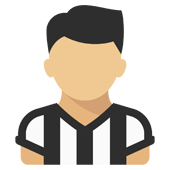 Content count

1,821

Joined

Last visited
Community Reputation
303
Buona
About pietosi

Recent Profile Visitors
The recent visitors block is disabled and is not being shown to other users.
Lo stavo scrivendo anche io... Alla Juve sarebbe stato già espulso... Io quelle poche vokta che l'ho visto giocare mi ha sempre dato l'impressione di saper solo picchiare

Allora diciamo bye bye scamacca

Non si sono neanche allenati? Sono Stati 14 giorni in casa? Se non hanno creato la bolla e si sono allenati e tornati a casa allora hanno violato un ordinanza asl.

Ok... Quindi sono punibili penalmente perché per 14 giorni sono usciti dall'isolamento?

Social e media lo sappiamo cosa pensano... Basta guardare la prima pagina della calzetta. A parti invertite un bel "Juve non così" non sarebbe mancato...

Ma io mica voglio regali.... Mi basta che gli arbitri sbaglino il giusto. 3 rigori e 1 rosso è troppo... Senza considerare il rosso mancato con l'Atalanta. Poi che si doveva vincere comunque è un altro discorso. Che siamo entrati in campo senza testa pure... E che Cuadrado sia stato stupido anche

Certamente. Anche io dopo queste partite speravo avessimo svoltato.. Invece questa sera pare confermare la mia idea di alti e Bassi e stagione difficile. Speriamo che con un mercato fatto bene possiamo fare meglio. Ma abbiamo già perso troppi ounti e ci mancano partite difficili

Chiaramente... Si vedeva che non eravamo in partita. Gol preso ad minchiam e rosso a Cuadrado. Praticamente in 20 minuti abbiamo rovinato una partita... L'arbitro ha rincarato la dose

Qualunque persona con cervello avrebbe dovuta essere pronta ad una stagione del genere. Troppi cambi di giocatori e soprattutto di allenatore. Speriamo di rimanere nei 4

Mi sembra che tutti gli utenti abbiano detto che abbiamo fatta *... Però 3 rigori + 1 rosso negati nin sono pochi... Specialmente 2 rigori e il rosso sullo 0 1 e il terzo rigore appena subito il secondo gol. Poi avresti perso uguale perché facevi schifo ma intanto vediamo...

Assurdo..... Io non sono mai stato un complottista... Ma questa sera è stato abbastanza surreale...

Cosa c'entra? Questa sera nessuno dice che abbiamo giocato bene. Anzi. Ma in una partita 3 rigori negati e 1 espulsione non sono pochi.

Concordo su tutto.. Sull'arbitro meno. Verissimo che noi abbiamo fatto schifo. Ma 3 rigori e un mancato secondo giallo non sono pochi in una partita...

Abbiamo fatto *. Preso gol da * dopo 3 minuti. Cuadrado rosso. Arbitro che non ha dato 3 rigori netti e non se l'è sentita di dare il secondo giallo a valero (prontamente tolto dopo 1 minuti da Prandelli)

pietosi replied to homer75's topic in Amarcord

Se sbagli una valanga di gol significa che le occasioni le crei e semplicemente hai Ronaldo non in forma e Morata che oggi era fuori giri... Gli ultimi 2 anni non le creavi neanche le occasioni. Era un'agonia vedere le partite. Possesso palla al rallentatore centrale e mai un'accelerazione...