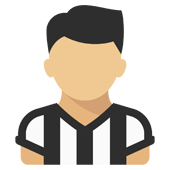 Content count

998

Joined

Last visited
Community Reputation
197
Buona
About pietosi

Recent Profile Visitors
The recent visitors block is disabled and is not being shown to other users.
Questo è il punto .. evitare di saturare le terapie intensive per evitare che muoia gente che , in situazioni normali, sarebbe sopravvissuta...

Ma semplicemente perché arrivano da Italia e Spagna ... Giustamente dico io

Non so... Lui è della Garfagnana ma non penso sia venuto in questi giorni

La Juve tutta squadra e staff è in quarantena e la quarantena dura 14 giorni... Giochi alla play

Su Sky hanno detto che aveva febbre

Hai ragione .. infatti o si sposta l'europeo e finisce il campionato altrimenti congeli la classifica a parità di partite e assegni semplicemente i posti in Europa senza retrocessioni

Dimmi dove che lo vado a prendere io se è vicino... A me quelli così mi stanno fortemente sulle palle....

Di Canio che punge Adami... Vecino l'urugagio ahahahah

Partita che dimostra chiaramente che quando siamo in campo con la testa non abbiamo paura di nessuno. Basta vedere come Bonucci ha marcato Lukaku....

pietosi replied to Montero non fa prigionieri's topic in Juventus forum

Penso che lo stesso Agnelli da tifoso non abbia gradito le dichiarazioni di Zhang e Marotta. ... Però non è solo tifoso e quindi sa benissimo che in Italia l'unica proprietà seria ahimè è quella prescritta

Ma io non dico che abbiano ragione .. anzi. Sono nel torto marcio. Dico solo la percezione che, come solito, si ha dal di fuori. E cioè che tutto questo favorisca la juve

Guarda che per i loro tifosi loro sono nel giusto... Inoltre non sono proprio sicuro che per gli altri tifosi siano loro ad aver fatto una figura di melma o siamo noi ad essere insoliti ladri... Leggendo Twitter per esempio molti tifosi del Milan fanno battute relative al fatto che si recupererà quando l'Inter avrà giocatori squalificati

Sarebbe la cosa migliore.... Una bella intervista dove dice questa cosa e smerderebbe tutti

Il problema è che la gente è stupida... Per dire dove abito io si dice che sia arrivata gente dalla Lombardia per stare in quarantena... Cioè capisci che cervello ci può avere la gente?