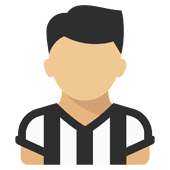 Content count

179

Joined

Last visited
Everything posted by cena1982
Una volta uscito dal settore ospiti si trova un taxi per tornare in centro?

Hai qualcosa di simile anche per le plusvalenze di altre squadre? Tipo Inter Milan romane....

Qualcuno mi sa dire le plusvalenze delle altre squadre....anche anni 2000

Dove posso trovare le plusvalenze fatte dalle altre squadre?

Ciao. Per i biglietti trasferta vengono messi in questo sito?

Domanda da ignorante. Senza cda è possibile fare mercato?

La Juve che mi piace è quella che sta sul * al mondo. La Juve che non mi piace è quella che gioca in uno stadio teatro

Ciao. Io ho il biglietto per la partita caricato sulla tessera. Posso regalarlo al figlio (minorenne) del mio amico con cui dovevo andare allo stadio?

cena1982 replied to giusardegna's topic in Amarcord

Vi carica la pagina dazn nella TV?

cena1982 replied to giusardegna's topic in Amarcord

Ma il collegamento su dazn c è già?

io la j1897 non riesco a farla............. mi riporta sempre nella home del sito. qualcuno l ha fatta in questi giorni?

grazie Capitano. Domanda nel sito vendono la maglia portiere del prossimo anno di gigi e volendo aggiungo la toppa #un1co. Sapete dove la mettono?

ma la vecchia memberschip ora sarebbe la black and white? ed è riconosciuta come tale? sapete se è possibile cambiare la mail principale sul sito ufficiale?

io non riesco piu a entrare nel sito juve con le mie credenziali.....cambio la password mi dice che la password è cambiata ma poi mi da sempre credenziali errate

avete il nuovo link di planet365?

dal settore sud est è impossibile arrivare in sud?