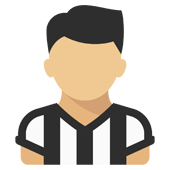 Content count

987

Joined

Last visited
Community Reputation
202
Buona
About zizou83

Recent Profile Visitors
The recent visitors block is disabled and is not being shown to other users.
La colpa non è solo di Sarri. Una squadra capitanata da Bonucci ? Dove deve andare ? ma stiamo scherzando.. Sarri sbaglia a schierare certi elementi. Deve prendere le redini della squadra , adesso o mai più . A partire da domenica vi vuole una rivoluzione. Se si rivedono Bonucci, Pijanic e Rabiot titolari, significa che Sarri non ha risolto nulla .

Non meriti questa maglia .

Ah Maurizio ... Metti un 4-2-3-1 , Chiellini e De Lict in difesa Cuadrado e Alex Sandro Bentancur e Ramsey , e Poi Bernadeschi Dybala Ronaldo Higuain tutti avanti! A questo punto perché se si gioca bilanciati e coperti un gol lo si becca sempre e comunque.

Se i senatori sono Bonucci e Pijanic, possono pure andare a farsi metterla nel c.ulo . Da Matuidi' .

Ancora mi viene il vomito, pensando alla partita di ieri .

A questo punto se non è adatto, perché non mandarlo via adesso ? O se Sarri sa che non è ben voluto perché non da le dimissioni?

Ronaldo Dybala De Lict Benta Bernadeschi Ramsey Scezney Pinsoglio

Si va bene. Ma non può mica lavarsi le mani, con queste dichiarazioni. Prende 6 mln all'anno, è l'allenatore della Juve, dovrà trovare pure un modo per farla girare sta palla . O no ? Io panchinerei Pijanic e Rabiot . Per il resto della stagione, e fargli giocare le partitelle della domenica. Ci sono Bernadeschi e Matuidi che pur con i loro limiti, almeno un po' di impegno ce lo mettono.

Figurati pure se dovessimo passare, usciremo contro la prossima che beccheremo ai quarti. Certo che dopo queste dichiarazioni, mi sembra difficile che faremo bene .

Tu il primo . Non meriti questa maglia .

Io ci metterei Rabiot pure

zizou83 replied to Master23's topic in Cestino

Pijanic deve stare in panchine e come lui Rabiot . Spero di non rivederli più in campo .

La Champions e' veramente un sogno🥺

Purtroppo è la realtà. Ma la società che caspita l'ha preso a fare ? Per non parlare del Fantamercato.

Ma quando ti ritrovi ritardati come Rabiot Pjianic Alex Sandro Danilo Cuadrado e ci metti pure Bonucci . Sarri ha le sue colpe, ma non è il primo colpevole.