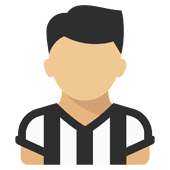 Content count

405

Joined

Last visited
Community Reputation
72
Buona
About enricovero

Recent Profile Visitors
The recent visitors block is disabled and is not being shown to other users.
enricovero replied to homer75's topic in Amarcord

Perin 7 De Ligt 5 Bonucci 4 Chiellini 6 Alex Sandro 2 Bernardeschi -999 Miretti 6 Locatelli 3 Rabiot 5 Dybala 3 passeggia in campo, che andasse affanculo Kean 1 non è un giocatore da serie A e forse neanche da serie B Rugani 6 Pinsoglio  Akè 5 McKennie  Vlahovic  All Allegri : ho percepito questa sensazione di inferiorità verso un'altra squadra solamente nel periodo Del Neri-Zaccheroni in una partita contro il Napoli del trio Hamsik Cavani Lavezzi dove abbiamo perso 3-0 e non abbiamo toccato palla tutta la partita e la Fiorentina non ha giocatori così forti.

Ma la Juventus non può essere cosi surclassata. La Juventus non può fare queste figure. Zero tiri in porta e giocatori che passeggiano in campo, ma scherziamo?

Purtroppo dovremo tenerci per altri tre anni chi dirige questo orrore.

Ma sei qualche parente di Allegri?

Ma scusami, guarda il tabellino, tiri in porta zero. Ma anche una squadra di serie C riesce a fare un tiro in porta.

Al pensiero che per altri tre anni devo vedere questo schifo non ce la faccio. Che Agnelli intervenga, stasera mi sono vergognato a vedere che gli avversari facevano il torello a centrocampo. Spero si vergogni anche Allegri.

enricovero replied to homer75's topic in Amarcord

Perin 6 non fa papere ne miracoli Danilo 5 dopo 20 minuti ha il fiatone poi si infortuna De Ligt 5 poco concentrato, guardi Chiellini e impari Chiellini 7 i primi 20 minuti l'unico sveglio Alex Sandro 4 nonostante il gol Cuadrado 4 dal suo lato tutte le azioni interiste Zakaria 6 comincia male poi si riprende e Acciughina lo toglie Rabiot 6,5 dal suo lato non corriamo pericoli Bernardeschi 6 a tratti meglio di Dibala almeno corre Dybala 5 nel primo tempo corricchia poi si mangia un gol, bello l'assist a Vlaovic  Vlahovic 6 due palle in corsa, un gol ed un quasi gol. Morata 6 con il suo ingresso cambia il risultato poi terzino Bonucci 6 fa il suo Locatelli 5 non incide Arthur 3 inutile e dannoso Pellegrini sv Kean 3 inutile e dannoso All Allegri 3 con l'ingresso di Morata cambia la partita, sul 2-1 invece di insistere sfascia la squadra. Questa squadra non corre. Preparazione atletica inadeguata. 

enricovero replied to homer75's topic in Amarcord

Della coppa Italia non me ne frega un casso ma è stata la dimostrazione che Allegri non è l'allenatore per la rinascita. Squadra fuori forma per l'unico trofeo che potevamo giocarci quest'anno, giocatori che dopo 20 minuti avevano il fiatone. Cambi sbagliati nel momento migliore della squadra.

Conte da allenatore e Pirlo da giocatore hanno cambiato la storia degli ultimi 10 anni della Juve.

Che capolavoro che sta facendo il Milan. 7-8 ragazzi di max 22 anni guidati da un bravissimo allenatore. Quando i dirigenti del Milan hanno preso Leao i nostri doverano? Forse a visionare Ramsey o Arthur?

Platini Baggio Pirlo Boniek Nedved Buffon Tevez E poi tutti gli altri Del piero lo considero juventino da sempre

1 Bernardeschi- per il costo dell' operazione 2 Arthur non sa giocare a calcio 3 Felipe Melo uno psicopatico

enricovero replied to homer75's topic in Amarcord

Szczesny 5 5 Cuadrado 4 Rugani 5 Bonucci 6 De Sciglio 2 Miretti 6,5 Arthur 3 Rabiot 5 Dybala 6 Kean 2 Vlahovic 4 Alex Sandro 4 Zakaria 4 Morata 6 Bernardeschi 3 Akè 5

È finita la telenovelas della squadra Megasuperfantastica! Che pagliacci. Il colpo di grazia noi glielo dovevamo dare. Le prossime 4 partite secondo me ne vedremo delle belle.