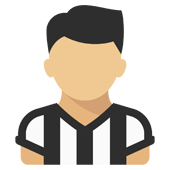 Content count

1,499

Joined

Last visited
Community Reputation
342
Buona
About mistral2727

Recent Profile Visitors
The recent visitors block is disabled and is not being shown to other users.
Vinceremo perché nn c è nessuno. Ma sarri sta tentando l'impresa.

Fa oggettivamente schifo.

1

L ho già postato qualche tempo fa.... Guardatelo!!!

Ma scusate un attimo, eccezion fatta per il breve periodo napoletano, quando e dove sarri avrebbe fatto il bel gioco? Il bel gioco sarriano è una etichetta che gli è stata appiccicata addosso da non so chi e null altro. Il calcio, come la vita, è fatta di livelli. Sarri dice di aver fatto 8 promozioni, bene anzi ottimo. Iachini in serie b è un genio, eppure non allena mai grandi squadre. Come mai? Guidare una Ferrari n f 1 nn è da tutti. Per allenare la Juve non servono solo capacità tattiche (che oggi comunque non si vedono...), serve anche altro, molto altro. Proprio per questo criticare allegri è una follia. Ciò detto la nostra rosa può essere fatta male, può essere sbagliata, può essere spremuta ma.... NON Esiste non riuscire a fare un tiro in porta in due partite.

mistral2727 replied to homer75's topic in Amarcord

Potete scrivere tutto quello che volete sulla rosa logora, vecchia, fatta male, boa boa bla.... La storia però è che in 2 partite nn si è fatto uno dico 1 tiro in porta..... Sarri tornasse in banca.

mistral2727 replied to homer75's topic in Amarcord

Sintesi: neanche un tiro in porta in 2 partite. Ma per piacere.

mistral2727 replied to homer75's topic in Amarcord

Come si dice a Bari... Ma scess a fangul

Guardatevi questo. Memorabile.

Probabilmente senza l heysel Michel avrebbe continuato a giocare. Il più grande, inarrivabile, chi nn lo ha visto non può comprendere la sua grandezza che lo mette 100 spanne sopra a del Piero, Zidane e chiunque altro. I giovani non possono capire cosa è stato Michel. Mentre scrivo ho la pelle d oca.

Due parole:semplicemente meraviglioso

Il più grande di tutti, il più forte della nostra storia.

https://www.saladellamemoriaheysel.it/INTERVISTE/Interviste_a_Sergio_Brio.html

No, mi spiace ma non è così. Brio scese dall aereo con la coppa e l alzò. Fu una sua scelta e di boniperti, a loro dire per onorare le vittime (c è anche una intervista di Brio a tal proposito). Io non la condivido, poi in questa vicenda è chiaro che qualsiasi cosa si faccia sarà sempre oggetto di critiche.