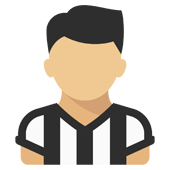 Content count

153

Joined

Last visited
l problema non è Ronaldo che forse se ne va. E' Allegri che sicuramente ritorna...

Quando ritornano Khedira e Mandzukic?

Mi ricordo perchè venne esonerato. Non sono per niente entusiasta.

Quel "Ora penserò solo alla Juve" mi preoccupa assai. Vedo un futuro grigio.

Certo che deve dimettersi.

Contrario. Voglio vedere quanti di voi guarderebbero ancora le partite di superlega quando dopo tre giornate abbiamo zero punti... l'attuale CL invece consente sempre di sperare in qualcosa...

febox replied to homer75's topic in Amarcord

Abbiamo vissuto 9 stagioni esaltanti. Ora si ritorna nei ranghi a far da spettatori delle vittorie altrui. per molto tempo...

Se l'alternativa è Allegri, allora spero che rimanga ancora

Di una cosa non ho dubbi: a Ronaldo interessano più i suoi record che quelli della Juventus. Ma è normale che sia così.

Si è perso nel marasma attuale. Se giocasse in una squadra che funziona, renderebbe di più. Ricordiamoci che è giovane.

Ad un certo punto della sua presidenza si è sentito come un Dio in terra e da quel giorno ha mandato tutto a scatafascio. E l'Inter ringrazia..

febox replied to homer75's topic in Amarcord

Intanto Conte e Marotta gongolano. Grazie Agnelli!

Ricapitolando: via Morata, via Ronaldo, via Dybala (perchè è questo ciò che è stato scritto dai giornalai in tempi diversi)... mi spiegate con chi cavolo giochiamo l'anno prossimo davanti?