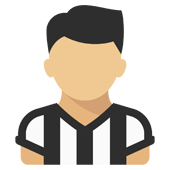 Content count

1,240

Joined

Last visited
Se fosse andato via dopo Cardiff o al limite l'anno dopo, ci sarebbero stati sicuramente assai meno haters.

Paratici nella sua inesperienza e forse scarsezza, e' stata molto fortunato. Ha tentato in tutti i modi di dar via Higuain e questo e' (ri)diventato il miglior attaccante. Voleva dar via Khedira e Matuidi che al momento sono le colonne del centrocampo di Sarri, Dybala forse e' ancora presto per dirlo, ma puo' darsi che ridiventi importante anche lui. I generali ci vogliono piu' fortunati che bravi, tutti i rifiuti ad andarsene che ha preso in faccia alla fine sono stati utilissimi.

Ne hai pagati 40 per Danilo e 30 per Romero. Ormai le cifre dei cartellini non contano piu', servono solo ad aggiustare i bilanci

Beh, indubbiamente ci guadagnano.

Si gioca in undici, qualcuno gioca poco. Vista da fuori stona la presenza di Rabiot in lista al posto di Emre Can, ma ogni anno dopo le liste ci sono dei ripensamenti. A gennaio, se non cambia squadra, ci sara' di nuova per la fase che conta davvero.

Su Pjanic molti qua dentro devono fare il mea culpa, cosi' come su Cuadrado terzino. Le intuizioni di metterli in quei ruoli le aveva avute Allegri, pero' e' vero che in questo momento con il nuovo allenatore rendono al meglio, bene e avanti cosi'.

No, Conte i valori da te citati non sa neanche dove stanno di casa, e' un tizio che senza dubbio ha avuto successo nel suo campo, ma ha un ego smisurato che gli fa pensare di essere al di sopra di tutti e tutto. Lo sport e' fatto anche di riconoscenza ed attaccamento alla maglia in cui sei cresciuto, lui su questo e' zero.

Bravo, l'idea del Sarri vate da fastidio anche a me. Non ci si addormenta perche' si rischia di piu'.

Non decide lui, decide Raiola.

I don't think so. E' vero che l'allenatore forse, non di sicuro, e' un po' meglio del nostro come motivatore, ma la nostra rosa e' migliore.

Fine primo tempo e secondo tempo sono stati giocati in maniera piu' che apprezzabile.

Doctor Who replied to The Italian Giants's topic in Campionato

L'Atalanta difende a tre o mi sbaglio? Dipende da come la interpreti?