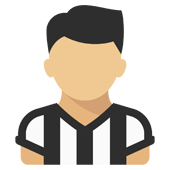 Content count

80

Joined

Last visited
Community Reputation
125
Buona
About Datomir

Ricordo che per un certo periodo a fine anni 80 avevano rispolverato quello di inizio novecento,mi ricordo per esempio a Juve - Liegi a novembre dell'89 Inviato dal mio SM-G850F utilizzando Tapatalk

Mamma mia che orrore! !Poi mi ricorda il periodo di Marchesi. .il più brutto inno in assoluto infatti è durato poco Inviato dal mio SM-G850F utilizzando Tapatalk

Secondo me alla fine Jon diventa Re dei sette regni e collaborerà con Daeneris e Tyrion.

Datomir replied to JuveTheLegend's topic in Cinema & TV

Visto ieri sera: molto bello! Inviato dal mio SM-G850F utilizzando Tapatalk

Datomir replied to Tifoso Juventus's topic in Cinema & TV

Non credo non ha mai indossato il cappuccio se non nel breve periodo prima del duello su Mustafar quando era ancora integro

Qui nel torinese il tempo è di nuovo brutto:che palle...sabato sono riuscito a fare un bel giro:una settantina di km.con 1000 metri di dislivello circa.

Per qualche bel giro ci sono sempre....compatibilmente con le zone dove abitiamo,io sto in provincia di Torino

In realtà era più di 10 non 19 errore di battitura comunque si anche a me piacciono i gironi soprattutto in montagna

Sì è vero l'ho presa nel 2011 e per 3 stagioni ci ho fatto più di 19 gran fondo all'anno ora però non riesco più ad allenarmi come prima ma sto cercando di riprendere

Se riesco domani esco,da ormai 2 anni riesco ad allenarmi poco..400 km dal 1 gennaio .2 domeniche fa giro del lago Maggiore da Verbania a Laveno 100 km.circa,sabato giro sulla collina torinese astigiana 58 km e 800 circa di dislivello.

A me sinceramente ne ha lasciato di più quella di 3 anni fa con il fuggiasco che diceva:"non bodevamo vare di biu meridiamo solo abblausi il livello del galgio idaliano è guesdo"