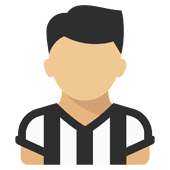 Content count

606

Joined

Last visited
Community Reputation
132
Buona
About entanglement

La mia onestà intellettuale mi impone di ammettere che il tempo di Allegri è finito. Io l'ho sempre difeso dal tiro al piccione a cui è stato sottoposto, ma ormai mi sembra di poter dire che il suo tempo è scaduto. Ma le colpe di questa situazione vanno ricercate soprattutto indietro nel tempo e ad un livello più alto. E comunque ogni ciclo vincente finisce, quanto ci vorrà per cominciarne un altro non lo so

Qualcuno mi sa spiegare dove sta scritta la regola per cui più urli e più ti ascoltano ?

entanglement replied to homer75's topic in Amarcord

Ti sei messo a bestemmiare quando la Juve aveva fatto gol con Milik ? Bel tifoso sei...

entanglement replied to homer75's topic in Amarcord

"Immagini clamorose da Torino". Caressa. Ora le fanno vedere

Che avrebbe detto di tanto strano Allegri ?

No, non è merito di Allegri se Bremer gioca bene e viene convocato, come non era colpa di Allegri se altri giocatori da noi non hanno reso come pensavamo e speravamo, tipo Kulusevski

Con Allegri tutti i giocatori perdono valore...

io penso che la paura di cambiare viene dal fatto che con la famiglia Agnelli siamo abbastanza sicuri che negli anni a venire la juve manterrà una competitività che anche se non ci pone fra le primissime d'europa, perlomeno ci garantisce di stare nella fascia immediatamente sottostante. Un fondo straniero potrebbe garantirci nel tempo a venire uno "status" più alto e tenerci in modo duraturo e costante al livello delle primissime ? Io non lo so, in alcuni casi pare di sì, in altri no... nel dubbio un pò di apprensione ci sta che ti venga...

Pensare che uno sceicco possa tenere alla Juve come e più della famiglia Agnelli.. Sono sicuro che non ci credi nemmeno te

Eridaii... Ho scritto " se proprio devono comprarci..." Era una ipotesi di scuola, una esternazione nata lì per lì mentre mangio le patatine sul divano, un pensiero leggero che scivola via... Va bene così ? Io spero che a nessuno venga in mente di vendere la Juve, se proprio dovesse succedere meglio i filantropi americani che gli sceicchi. Spero di essere stato esaustivo

Stai buono, è un modo di dire...io non voglio che ci compri nessuno...

Se proprio ci dovesse comprare qualcuno preferirei un bel fondo americano o qualche banca d'affari, di quelle grosse grosse eh..

Se è per quello anche city e Psg non hanno vinto nulla in Europa

Kulu panchinato ? E io che pensavo la colpa fosse di Allegri... Mi avevano convinto qui sul forum...

#kloppout vi piacerebbe eh...