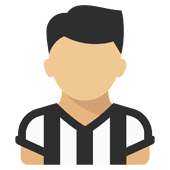 Content count

71

Joined

Last visited
Everything posted by Stek23
Stek23 replied to homer75's topic in Amarcord

Quanto puoi essere becero per scrivere una cosa del genere?😅

Non sono d'accordo, non sono cose da tutti saltare l'avversario sul primo controllo, orientarsi dove si vuole col primo tocco palla e scaricare di prima per liberare il pressing. L'ho visto fare solo a di Maria quando è entrato in partita. Le cose normali le ha fatte rabiot.

Ma non rispondere neanche, fa dei ragionamenti da ragazzino della scuola elementare. Non è corretto dare corda a membri del genere.

Non vorrei dirlo ma Miretti è un predestinato e chi non se ne accorge gode solo a metà ( e capisce poco di calcio )

Se milik per te è uno che non vedeva la porta, allora segui un altro sport perché il calcio non fa per te 🤙

Stek23 replied to homer75's topic in Amarcord

Credo che siamo, o almeno io, arrivati all'autolesionismo. Per noi che guardiamo le partite, per i calciatori che vengono sminuiti in un sistema di calcio che non esiste. Quello che ha più palle per adesso e che si lamenta spesso in campo è vlahovic, che per l'atteggiamento sembra il ronaldo che giocava con noi. Il resto, veramente, è un gruppo di modesti giocatori a cui l'allenatore non da input di nessun tipo.