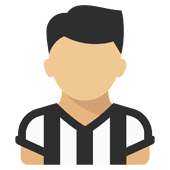 Content count

1,454

Joined

Last visited
Everything posted by Federico87
Federico87 replied to mercimichel's topic in Altri Sport

Vabbè seconda semifinale non pervenuta. Troppo solido Ruud, troppi errori Zverev. Seconda finale consecutiva per lui. Chissà se riuscirà a fare più game dell'anno scorso.

Federico87 replied to mercimichel's topic in Altri Sport

Io vado con finale Nole - Sasha, il serbo in rimonta in 4 set, Zverev in 5. Ha la semi dell'anno scorso da riscattare. Ergo Domenica sarà Alcaraz - Ruud

Non ho avuto il coraggio. Mi sono fermato al video di Barzagli che cucina

Io continuo ad arrovellarmi il cervello su come Scanavino, che è l'AD di un gruppo editoriale, da sempre nel campo delle telecomunicazione, possa rilasciare un'intervista del genere nel giorno dell'inizio della campagna abbonamenti. O realmente vivono in una bolla tutta loro e è un messaggio di sfida ai tifosi. Non riesco a darmi spiegazioni.

Vero, Bilbao - Basilea- Bruxelles. Leggende. Che squadroni, mi scende una lacrimuccia.

Comunque mi piacerebbe sapere quante partite ha perso la Viola negli ultimi minuti con questa mentalità della linea difensiva a centrocampo. Al 90' non puoi prendere un gol così.

Non si molla un * di centimetro

Si tifa sempre per il calcio Italiano, quindi Complimenti Ogbonna e Emerson Palmieri

Solita linea difensiva di Italiano

A meno di vivere nel Sottosopra, credo che il titoli sia "Con Allegri niente abbonamenti". O è il fan club del gabbione? 🤣

Io 2 euro su un autogol con generica parte anatomica di Venuti me li giocherei. Per non saper né leggere né scrivere.

Può deciderla solo Ogbonna dalla panchina

Si può avere qualsiasi legittima opinione di Allegri, ma una società che in 5 anni passa da Marotta, poi Paratici, poi Cherubni, poi Manna. Inserisce Arrivabene che si era occupato di sigarette e corse automobilistiche, manda via Calvo che si occupava di marketing per riprenderlo come capo dell'area sportiva, mi mette i brividi. Senza mai pensare di aggiungere figure competenti dall'esterno. Eravamo 3 spanne sopra tutti, abbiamo distrutto completamente il gap che avevamo costruito. Raso al suolo.

Si prevede un dopo partita tranquillo per le strade di Praga La sagra della salsiccia

Credo che con Lucas Vasquez, Mazzocchi e Frattesi 40 milioni ci ha triggerato ancora di più

Ma voi siete così sicuri che arriverà Giuntoli dopo tutta la presentazione che è stata fatta di Manna in questi giorni? Io comincio ad avere parecchi dubbi.

Scanavino nell'intervista dice "lasciando a Calvo la parte più manageriale in relazione con l'azienda come garante di tutti gli aspetti di perimetro economico della parte sportiva". Probabilmente in un sottoscala della Continassa. Con l'altarino di Allegri sulla parete per fare ammenda.

Leggo che Kean ha lasciato il ritiro. Motivo sconosciuto.

Si, c'è da capire con quale vestito tattico ci delizierà Max. Pellegrini tendo a non contarlo, anche perchè pesa poco a bilancio. Barbieri secondo me potrebbe anche andare in prestito per avere minutaggio. In teoria potremmo anche avere Di Pardo che ha fatto una buona stagione a Cagliare. Io tenterei la follia di trasformare Iling in un esterno a tutta fascia, visto che ha una ottima corsa. Mi basta non vedere più Sandro però

Non ho seguito tanto, ma mi pare che sia a Genoa che a Bologna abbia giocato prevalentemente a sinistra. Poi in effetti bisogna anche capire se si continuerà con la difesa a 3, perchè a quel punto Iling e Kostic li vedo come una coppia di fatto. Intanto ha giocato con continuità dopo l'infortunio e questa era la parte importante.