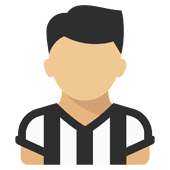 Content count

9

Joined

Last visited
Community Reputation
4
Neutrale
About Juvetic82

Recent Profile Visitors
The recent visitors block is disabled and is not being shown to other users.
Zaniolo da prendere immediatamente, Rudiger a zero, uno tra Isco ( svincolato) e Gravenberch ( lo preferisco) e Raspadori. Ci possiamo fermare così, uno squadrone. Chi dice che Dybala nn libera niente sbaglia..il rinnovo costava sui 15 lordi che puoi dare ad altri giocatori

Tralasciando la questione Ronaldo, mi chiedo da un po' di mesi perché la Juve stia agendo così. Sento sempre dire che la Juve sta investendo sui giovani. Non sono per nulla d'accordo. partiamo dal centrocampo e dalla sventolata italianità di questa squadra da sempre. Fatemi capire oggi dove giocano i vari Verratti ( miglior italiano non giovanissimo), Barella, Tonali, Zaniolo, Castrovilli…ne abbiamo solo uno (Locatelli) e penso sia il meno forte dei citati e soprattutto ha bisogno di un compagno di ruolo forte, altrimenti rende poco e male. Ah certo abbiamo Fagioli e lo mandiamo in prestito gratuito, abbiamo preso questo Iahttaren ma anche lui in prestito. Io nn avrei problemi a fare 2-3 anni senza trofei e sempre nei primi 4 posti per andare in Champions, ma almeno buttiamo nella mischia qualche ventenne affamato e facciamolo crescere noi ( quest'anno vedrete che gran giocatore è Tonali). Facciamo crescere un'ossatura nuova. E mentre ci sono… chiederei anke alla Società di mettere un uomo forte come Direttore generale, senza fare nomi e cognomi…Marcello LIPPI.