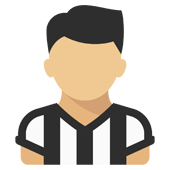 Content count

321

Joined

Last visited
Community Reputation
72
Buona
About J. Shuttlesworth

Recent Profile Visitors
The recent visitors block is disabled and is not being shown to other users.
Perché uno e vendibile e l'altro non se lo * nessuno..

Can per Piatek a titolo definitivo. Stop.

Riposa in pace Pietruzzu, che bruttissima notizia.

J. Shuttlesworth replied to Non expedit's topic in Cestino

Pablo Simeone: Prognosi Prolasso anale completo Causa Predisposizione genetica (interista!) Sintomi Ti brucia sempre il * Grazie CR7

J. Shuttlesworth replied to gilialberto73's topic in Cestino

Ad oggi, tra noi ed Inter, chi ha chiuso una trattativa di mercato non sono i cinesi; detto questo, Eriksen non penso non venga trattato per mancanza di cash ma piuttosto penso sia una scelta tattica, nello specifico di sovraffollamento nel ruolo.

Il corriere ha fatto quello che avrebbe fatto qualunque giornale. La notizia Juve "vende" sempre (vera o meno che sia).

Ed a Parigi i giornali criticano Icardi.. Chissà che estate ci aspetta...

Hai ragione, ovviamente in prestito con garanzia di minutaggio.

In questo momento vedo una Roma (giustamente) più preoccupata di noi. Si devono giocare un quarto posto vitale in classifica con l'Atalanta e fare i conti con gli infortuni vari. Non credo che ne farebbero un dramma se uscissero con noi.

Mi sembra di vedere un Rabiot in crescita, meno impacciato e più veloce di gambe; Ramsey invece , vuoi per infortuni,vuoi per incertezze di modulo si vede che è in difficoltà, speriamo trovi un minimo di continuità in vista della parte cruciale della stagione. Can boh.. gestito malissimo, chi te lo chiede (se te lo chiede!) lo farà solo in prestito e nel caso di riscatto a cifre modestissime.

Prestito fino a giugno ad una "piccola" con buona classifica ed idee di gioco, Verona e Cagliari buone soluzioni.

Mi verrebbe da dire un Cassano più intelligente ma pensandoci bene, il ragazzo di Bari vecchia ,per talento, gli è superiore.

Sinceramente ritengo il loro trio superiore al nostro per caratteristiche ma questa è un'opinione personale e capisco chi non la pensa come me. Comunque, dalla loro i tre di Liverpool hanno l'affiatamento ed una squadra che gioca a memoria con zero lacune. I nostri, tolto Dybala (stellare!!) ed d.c.11 part time, hanno un'età che gioco forza ti costringerà ad intervenire nel reparto. Salah che è il più "vecchio" ha 28/29 anni.

Ieri abbiamo giocato contro le riserve dell'Udinese in Coppa Italia.

J. Shuttlesworth replied to barcollomanonmollo's topic in Juventus forum

Cuadrado e Danilo vanno benissimo, il primo è una bellissima scoperta del ruolo, il secondo è ordinato ed il compitino lo fa. Rimpiango Hanry, Pogba, ma non di certo cancelo; per carità, piedi educatissimi ma tra 15 anni tranne le sue vedove non ne parlerà più nessuno.