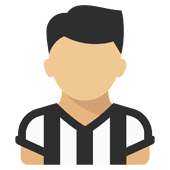 Content count

6,095

Joined

Last visited
Everything posted by Aho
Io, invece, ho pensato alla Nutella.

Quello che intendo, e' che qui non e' una questione di prendersi una o due regioni dell'Ucraina o addirittura l'intera Ucraina. La Russia vuole tornare ad essere un primo attore sulla scena internazionale, al pari degli Stati Unti, e per far questo non le bastera' l'Ucraina. Il possesso delle sole risorse naturali non e' sufficiente per ottenerlo; per esempio, anche gli arabi hanno le risorse, ma non contano quanto gli Stati Uniti. A ben guardare l'alleanza Russia/Cina e' davvero strana. Sappiamo benissimo che entrambi vogliono essere primi attori e che nessuno dei due accettera' di essere subalterno all'altro, per cui bisogna vedere fino a quando e quanto andranno d'amore e d'accordo oppure saranno in una relazione conflittuale. Tra l'altro Cina e Russia hanno anche strategie differenti su come imporsi a livello internazionale. La Cina ha ovunque una molteplicita' d'interessi ragguardevole, come negli Stati Uniti dei quali detiene una considerevole quota del debito, e dal punto di vista esclusivamente economico e' in grado di influenzare le scelte di mezzo mondo. La Russia come al solito punto sulla supremazia militare e tutti ne abbiamo paura per via delle armi nucleari, perche' da un punto di vista economico non ha neanche un'azienza capace di rivaleggiare con quelle occidentali, come invece hanno in Cina. Le sue scelte sono preoccupanti; ha messo un piede nel Mediterraneo grazie alla Siria e non se ne andra' piu', si sta infiltrando in Africa e non se ne andra' piu', strizza l'occhio pure a qualche Paese latino/americano e chissa' cosa combinera'. Se diamo un'occhiata alla situazione globale, non dobbiamo dimenticare che ci sono altri Paesi molto ambiziosi, come la Turchia e l'India, e che ce ne sono altri come il Giappone che dormicchiano ma non piu' di tanto. E non sottovalutiamo la Germania, che e' vero che in questo momento ha un esercito ridicolo, ma e' una enorme potenza industriale che in poco tempo, come ha gia' dimostrato in passato, puo' mettere in piedi un esercito imponente. Noi italiani in questo scenario contiamo poco e ce la caviamo solo perche' siamo agganciati agli Stati Uniti, perche' l'UE dal punto di vista militare conta zero. Comunque queste sono cose che tu conosci anche meglio di me; la questione Ucraina e' solo un pretesto. La Russia non ha mai nascosto di avere pretese sugli stati asiatici che un tempo dominava come Unione Sovietica. Forse l'avvicinamento della Russia all'UE nei decenni post guerra fredda ci aveva soltanto illusi.

1

La Russia non sta facendo tutto questo casino per avere un contentino.

ChatGpt e' ancora acerbo e inaffidabile.

Ma dove li hai presi i dati? 13 06/11/22 20:45 – 22:38 JUVENTUS-INTER 2.211.988 27 19/03/23 20:46 – 22:47 INTER-JUVENTUS 2.021.958

Ma chi se ne frega degli interisti e di tutti gli altri.

Aho replied to Lupetto73's topic in Cestino

Allegri ha uno sdoppiamento di personalita'; quando mette la squadra in campo ha paura di tutto e tutti, invece in conferenza stampa e' un leone. Comunque, ripeto, bravo Max.

Sei troppo buono a parlare di contrasto. Lukaku va direttamente sull'uomo, alla palla non pensa proprio.

Deve rimanere con noi, ha solo bisogno di fare esperienza. La stoffa c'e'.

Finalmente non abbiamo messo l'autobus davanti alla porta. Oggi abbiamo fatto bene, ma possiamo fare meglio. Questa partita fa rimpiangere l'eliminazione dalla Champions.

Se sei del 73 io sono piu' grande di te. Il punto e' che hai fatto delle affermazioni stereotipate.

1

Davvero Putin e' comunista? E da quando?

Magari un giorno ci spiegherai perche' la Russia ha portato le navi da guerra al largo di casa mia, che non si trova in Ucraina.

1

Conte mi ha fatto morire qui.

Aho replied to ufobianconero's topic in Cestino

Dal 12 aprile in poi sono previste nuove intercettazioni.