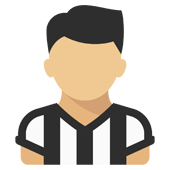 Content count

76

Joined

Last visited
Community Reputation
16
Neutrale
About morbillo

Recent Profile Visitors
The recent visitors block is disabled and is not being shown to other users.
morbillo replied to MisterJoe's topic in Cestino

Io prenderei anche Cannavacciuolo, così prende a schiaffoni gli avversari sulle spalle e li mette KO 😂

Vedo che molti puntano sulla riconferma di pirlo, evidentemente non siete deboli di cuore come me. Mi sono stufato di vedere certe partite, con la percentuale di capelli bianchi che mi aumenta sempre di più dopo i 90 minuti.

Si parla di dare continuità al progetto... Ma quale progetto? "Questo" progetto? Quindi un progetto che prevede di non lottare mai per il titolo e fare figuracce in Italia e in Europa?? Io ritengo Pirlo una persona anche intelligente e preparata, l'esperienza un po' se l'è fatta, ma per me non è adatto a fare l'allenatore. Non è in grado di dare la carica giusta alla squadra, lo si è visto in molti approcci alle partite, e certe cose non si acquisicono mai se non si ha il carattere giusto.

Per me è improbabile che il Milan vinca a Bergamo, ma non è detto che noi vinciamo a Bologna.

Esatto, è una questione di dignità.

Ma andare sotto la sede a cantargliene 4 , a sti *? Senza esagerare ovviamente, solo per farsi sentire... Le altre tifoserie lo avrebbero già fatto

morbillo replied to homer75's topic in Amarcord

Esattamente, è una cosa che sostengo da tempo.

Sono perfettamente d'accordo, dobbiamo cercare un portiere che pari e che non rida quando fa una cappella o comunque prendiamo gol. Però sul resto rimango della mia idea. Inviato dal mio ELE-L29 utilizzando Tapatalk

Sì ma il lavoro sulla testa e la concentrazione dei giocatori, chi la deve fare? L'allenatore. Allora, io chiedo a chi è a favore della conferma di Pirlo: cosa fareste per dare una scossa a questa squadra e non farla naufragare? Io vedo sempre i vari Paratici, Nedved dire: andiamo avanti partita per partita e le valutazioni le faremo a fine stagione. E' come se uno avesse 40 di febbre e il medico dicesse: misuriamogli la temperatura giorno per giorno e alla fine mese vediamo. E nel frattempo quel povero disgraziato muore.

Prossima giornata avremo il derby. Se riusciremo a non far risultato contro il Topo di questi tempi, lo vado io a esonerare quello... a calci nel c..o 😁

Ma infatti dalle interviste di questi personaggi sembra quasi che il problema sia solo la partita di oggi. Il problema è tutta la stagione, non è questa la prima partita deludente, è solo una delle tante, o meglio la peggiore delle tante

E' inutile invocare esoneri, dimissioni, ecc., tanto non succederà NULLA. Vedo indifferenza da parte della società, il problema è che in questi ultimi anni hanno fatto una serie di errori allucinanti (come prendere Ronaldo senza avere la possibilità economica di costruirgli una squadra decente attorno, oppure la scelta dell'allenatore, ecc.) e adesso non vogliono metterci la faccia, sono troppo orgogliosi... Piuttosto affondano con tutta la nave. E poi non ci sono comunque soldi per prendere un altro allenatore, per cui mettiamoci l'animo in pace. Peccato che così ci rimettiamo anche noi tifosi, ma ripeto non gliene frega NULLA.

morbillo replied to homer75's topic in Amarcord

Quello che più mi inquieta e manda in depressione è l'assoluto immobilismo della società, questo silenzio assenso che sa di "va bene così". C'è quasi la sensazione di non voler far qualcosa per migliorare, forse perchè non si può... Ma almeno ammettere gli errori, un minimo di dignità.