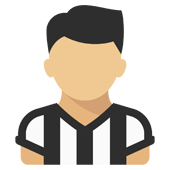 Content count

304

Joined

Last visited
Community Reputation
59
Buona
About il Benny

Recent Profile Visitors
The recent visitors block is disabled and is not being shown to other users.
il Benny replied to homer75's topic in Amarcord

No ma, voi avete davvero resettato tutto: abbiamo sofferto, ma "x" volte di meno rispetto agli anni passati.....

Sembra che ti faccia piacere questa sconfitta... 😏😏😏

I cialtroni che avrebbero voluto venderlo a gennaio, si sono visti stasera? 😏😏

Pessima memoria, hai, amico mio: 800 occasioni create. Col * che le creavamo gli anni scorsi...

DeLigt peggiore in campo in base a cosa???????????

A parte lo svarione finale, oggi non ha sbagliato una virgola: "siederlo" per chi??? Demiral????? RUGANI???????? 😂😂😂😂😂😂🤦🏻‍♂️

Forse perché non l'hai vista: abbiamo avuto un mare di occasioni da gol, abbiamo difeso alti e pure bene fino all'80esimo, ottimo palleggio, giro palla veloce, il portiere loro migliore in campo, ma tu non sei contento... 🤣🤣🤣🤦🏻‍♂️🤦🏻‍♂️🤦🏻‍♂️🤦🏻‍♂️

Ma che stai a di????!!!!! Allegri si chiudeva in difesa nell'ultima mezz'ora... 🤦🏻‍♂️🤦🏻‍♂️🤦🏻‍♂️🤦🏻‍♂️🤦🏻‍♂️🤦🏻‍♂️

@Cassius Clay ma che stai a dì??? A parte la sbavatura finale, DeLigt perfetto.

il Benny replied to homer75's topic in Amarcord

Manco bisognerebbe commentarli sti gufi....