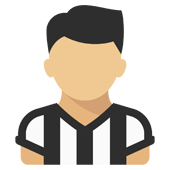 Content count

934

Joined

Last visited
Everything posted by andremax
Parole finalmente più concise, serene e puntuali, senza girarci troppo intorno.

andremax replied to homer75's topic in Amarcord

andremax replied to giusardegna's topic in Amarcord

La nostra stagione inizia oggi, il nostro campionato sabato.

Arbitraggi contro in maniera evidente da due anni buoni e la società muta. Assurdo come sia evidente e tutti stiano zitti. A mio parere ci hanno già rubato 5 punti in due giornate.

Marotta è stata sicuramente la perdita più dolorosa e Paratici è stato una sciagura, vedendo gli stipendi che ha regalato e alcune operazioni non concluse che ci avrebbero rafforzato enormemente (barella e haaland su tutti). confido in cherubini.

È andata proprio così anche a mio parere, per quel che conta. Rimane il rammarico che, se fosse stato ceduto ad inizio mercato, avremmo avuto lo spazio x Donnarumma, wijhaldum o depay, oltre ad avere più tempo per le trattative. Adesso auguriamoci che facciano la scelta migliore. Io farei di tutto per prendere un centrocampista importante, con la cessione di Ramsey, e un attaccante giovane (Vlahovic, kean o raspadori). Altri profili sono irraggiungibili (haaland) o suggestioni.

Concordo. Dovevamo liberarci subito di szszesny, ramsey e Ronaldo e prenderci Donnarumma e wijhaldum e poi ragionare sul tipo di attaccante da prendere. Invece adesso siamo comunque una buona squadra ma con zavorre per un motivo o x un altro.

andremax replied to Montero non fa prigionieri's topic in Juventus forum

Meno male qualcuno lo ha detto. Questo ha voluto prendere fino all'ultimo centesimo. Giusto, ma almeno dillo pubblicamente invece di girarci intorno

andremax replied to Montero non fa prigionieri's topic in Juventus forum

Uomo vergognoso, anti juventino, disgustoso

Dopo aver contestato per novanta minuti dici forza Italia. Tipico atteggiamento italico, prima si contesta, poi sopra il carro. Il guru 😂😂😂

Vai a vedere il Belgio interista. È un po' che vedo i tuoi commenti negativi. Se hai una vita gramma, ti devi sfogare qui dentro?

Sperava nel gol di un suo amichetto interista a salvargli il paniere

Per Pellegrini che fa panchina al Genoa

Non parli più gufo dodicenne?

Ma sei te che non sei all'altezza. Vai a guardare il tennis da tavolo. Il calcio è un'altra cosa e ancora vai a pensare al 2018 con quel * in panchina. e 1-0..... vai a gufare, il calcio lascialo ad altri

Si infatti ha vinto pochi mondiali l'Italia ed è proprio famosa per cagarsi sotto nei momenti importanti. Ma quanti anni hai? 10? Ti ricordo che abbiamo vinto 4 mondiali, dietro solo al Brasile. Sfiga.to

Tanti auguri Gigi e grazie per tutto quello che hai fatto Capitano

Un vero Presidente. Uno juventino vero. Riposa in pace e sostienici da lassù.

Sembra che viviamo in un mondo irreale dove tutto e il contrario di tutto è concesso E io tiferò tutte le nazionali tranne quella italica in ogni competizione. Siamo un Paese, anzi paese, ridicolo

Io prenderei Audero come secondo

andremax replied to homer75's topic in Amarcord

Giusto epilogo e giusta punizione per una squadra e società di ladroni disonesti e incivili

Ancora una fievole speranza ce l'ho. Ma intanto dovrebbe vincere il Benevento, poi ne parliamo

Provo ribrezzo per i commenti di presunti tifosi contenti e quasi gioiosi dell'addio di un grande, forse il più grande, manco fosse lui il principio dei nostri problemi.