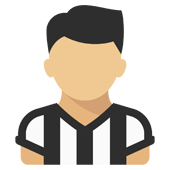 Content count

588

Joined

Last visited
Non ho mai apprezzato né l'uomo né il calciatore.

Sarri non ha apportato alcun miglioramento

1

ago85 replied to homer75's topic in Amarcord

Bravissimo anche il nostro portiere! Partita perfetta! Non riceve mai complimenti ma è sempre quello che sbaglia meno di tutti.

Sarri è bravo ma come pensavo sin dall'inizio ritengo che non è l'uomo giusto

1

Il gol sbagliato contro il Lecce davanti al portiere nell'area piccola grida ancora vendetta. I veri fenomeni sono altri.

ago85 replied to homer75's topic in Amarcord

Finalmente una squadra che gioca a football!!!! Finalmente un identità di gioco!!!!! Finalmente un allenatore vero!!!! Grazie tizio della colonnina di benzina!😍

Con Conte facevamo partite col sangue agli occhi contro le piccole della serie a ma in Europa entravamo con le mutande sporche e prendevamo gol dopo 10 minuti, vedi Chelsea, Galatasaray, Real Madrid, Benfica, Bayern

Maledetta sfortuna...si infortuno` l'ultima di campionato e da lì non si è più ripreso. Il calcio è crudele.

Sta lavorando bene e sta dimostrando sul campo senza fare il capopopolo o il condottiero di sta cippa come sta facendo qualcun altro.

Con Acciuga partite come quelle di ieri ce le sognavamo.. poteva benissimo finire 5-0

Nessuna pietà e nessun rispetto...si meritano molto ma molto peggio di quello che stanno passando!

Finalmente è tornato il calcio nello stadio della Juventus!!! Finalmente si gioca e si cerca di attaccare per tutta la partita! Finalmente un allenatore come si deve dopo tanti anni!!!