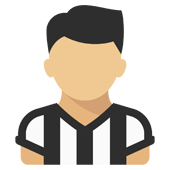 Content count

204

Joined

Last visited
Community Reputation
181
Buona
16 Followers
About unsplit

Recent Profile Visitors
The recent visitors block is disabled and is not being shown to other users.
Chiedo ad Arci che mi sembra particolarmente informato o a chiunque voglia rispondere: da settimane non riesco ad accedere alla sezione 'mio abbonamento'. Nell'ultima mail a cui hanno risposto (20 giorni fa) mi hanno chiesto di fornirgli un nuovo indirizzo mail. Da quel momento non ne ho più saputo nulla e continuo a non poter accedere...grazie a chi vorrà rispondere

Ciao sarei interessato all'abbonamento se ancora disponibile questa è la mia mail [email protected]

Ciao sarei interessato per i due biglietti mi dici il costo e la disponibilità. 3934357838 Daniele Grazie

ciao o visto che vendi settore sponsor mi interessano 2 posti ... sono interessato la mia mail [email protected]

Una volta arrivati allo stadio passate per il Gate b esibendo tdt e segnaposto, poi proseguite per il tornello di destra (tribuna sponsor)

Ciao ! io sono disponibile per 1 abbonamento. la mia mail è [email protected] O, se vuoi, puoi lasciarmi la tua e ti contatto. Ciao !!

ciao, hai la casella mp piena, io sarei interessato a entrambi se fosse possibile

a che prezzo li fai i biglietti premium club?

Si trova parcheggio gratis? Certo che sì, ma se si arriva in prossimità della partita è più difficile. Segnalo di stare attenti soprattutto a chi arriva dalla tangenziale, che il primo comune che si trova è Venaria. In quel comune si trovano parcheggi a 8 euro. Bisogna andare verso lo stadio, passando al comune di Torino per non trovare quella situazione.

Da un paio di giorni non è possibile fare cambio nominativo per Juventus Inter. Si dice ci sia un 'controllo accessi'....mmh, il solito zampino della società?

Grazie per la risposta Andrea. Credo mancherò per l Inter, dunque volevo mettere in vendita il mio abbonamento su questo sito. Appena ripristinata la situazione con listicket, lo farò.