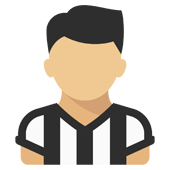 Content count

15

Joined

Last visited
Community Reputation
5
Neutrale
About Bolco

Domanda... si potra' scegliere solo categoria e ti danno posti a caso... o si potra' scegliere anche settore? per berlino come era?

Qualcuno sa cosa vuol dire categoria 2 visibilita' limitata in uno stadio che non ha barriere? Le prime file? Inviato dal mio iPhone utilizzando Tapatalk

http://www.juventus.com/it/news/news/2017/in-udienza-da-papa-francesco.php nuovo comunicato :-) preghiamo

Provo ad andare di Logica.... 2 anni fa si giocava sabato 6.. quest'anno sabato 3... Il 18 alle 18.41 appariva comunicato ufficiale Juve sul sito. La vendita' sarebbe iniziata Il giovedi 21 successivo... Anticipando tutto di 3 gg dovrebbe apparire stasera il comunicato e la vendita il 18 come ipotizzato da tanti?

esatto ma la juve come qualsiasi altra squadra italiana.... per me dei 18.000 al club... 8000 se li tengono per amici parenti e zii...

credo che noi non faremo mai una cosa del genere... Real Madrid will have 17, 518 tickets for the Champions League final, which will be played on Saturday, 3rd June, in Cardiff. The club will assign 14, 645 tickets (83,6%) for general allocation as follows: -13, 593 (77,6%) tickets to be drawn for club members. -100 (0,6%) tickets for the 100 longest standing club members. -108 (0,6%) tickets for club members with reduced mobility. -844 (4,8%) tickets for national and international fan groups. The remaining 2, 873 tickets (16,4%), will be assigned as follows: -800 (4,6%) for members of the first team (players, coaches, medical staff, etc…). -160 (0,9%) for the Board of Directors (10 per director). -200 (1,1%) for former football and basketball players. -200(1,1%) For the Football staff (coaches, trainers and youth). -75 (0,4%) for the Basketball staff. -550 (3,1%) for sponsors of the club. -50 (0,3%) for the Real Madrid Foundation. -120 (0,7%) for the VIP area. -600 (3,4%) for club employees according to the Collective Agreement. -118 (0,7%) for Protocol and Institutional Relations. In comparison with the Champions League final in Milan in 2016, the club has been given 2, 032 fewer tickets for Cardiff.