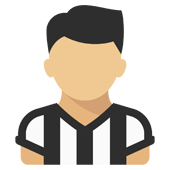 Content count

4,859

Joined

Last visited
Community Reputation
1,761
Guru
About Argento

Recent Profile Visitors
The recent visitors block is disabled and is not being shown to other users.
Argento replied to Sylar 87's topic in Cestino

Se non si rinvia Napoli Juve almeno una volta l'anno non siamo in Italia...

Argento replied to Sylar 87's topic in Cestino

Alla luce del sole... .. senza vergogna!!

Bene.. adesso apprendiamo che i rigori non sono materia da Var.. .. ma forse volevano scrivere Bar..

In effetti Chiesa non mi sembra al top... spero sia solo un po' di appannamento fisico e che invece non paghi certe scelte tattiche..

Kulusesky l'ha messo giusto perché aveva bisogno di uno che marcasse fisso Brozovic.. non certo perché si aspettasse da lui la giocata della partita... Da questo punto di vista è stata un'altra prestazione deludente...

Kulusesky può giusto svolgere compiti di fatica.. (come la marcatura su Brozovic..) la buona prestazione è legata a questo.. tante altre aspettative non ce ne sono..

Il nostro miglior marcatore ha 2 Gol... forse là davanti ci manca qualcosina.. (al netto del modo di giocare), giochiamo praticamente senza punta

Ma perché tagliano l'erba adesso?? Poi col tosaerba che uso io in giardino.. ci fanno nottata..

Caressa?!?? .. e chi se lo ricordava questo qua... ancora commenta il calcio?? Con la lavagna magnetica come a TeleLombardia??

I sospiri di Ambrosino sono da censura.. da bollino rosso.. che schifo.

Anche secondo me la qualità è ai limiti della sufficienza (se non peggiora..) Per di più ho anche l'audio che gracchia.. ma probabilmente dipende da qualche incompatibilità con il mio TV che inizia ad essere datato ... ( o da qualche settaggio che non riesco a impostare..)

Prime Video inizia già a sfuocare..

1

Saggio Cinese: se il gol vuoi pigliare sdraiato a terra devi restare... 🤡🤡🤡

Io ti riporto la mia esperienza: da me Dazn è perfetto.. quest'anno, tranne la prima partita dell'Inter, non si è mai più bloccato e ha una qualità molto buona Amazon invece a volte si è bloccato, ma soprattutto ha una qualità peggiore: sulle azioni veloci inizia a sfuocare .. il pallone, nei passaggi veloci, tende a scomparire.. Infinity è probabilmente la peggiore delle tre.. Probabilmente dipende anche da dove sono dislocati i centri che ridistribuiscono lo streaming, dal relativo traffico.. diciamo che "bisogna avere fortuna"..