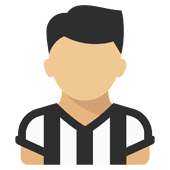 Content count

3,772

Joined

Last visited

Days Won

1
Community Reputation
1,690
Guru
About KillVearn

Recent Profile Visitors
The recent visitors block is disabled and is not being shown to other users.
Oltretutto se proprio lo volessimo, ci basterebbe aspettare il 31 Agosto e lo prenderemmo praticamente gratis. È un bidone comprovato, è considerato come noi vediamo Bernardeschi. Una pippa rara.

Werner e' il classico giocatore che ad Agosto regaleranno con il 90% dell'ingaggio pagato. Una pippa rara.

Ma quali giocatori futuribili staremmo puntando? Perche' io leggo di un Pogba che ha saltato piu' partite di quelle che ha giocato come di un grandissimo colpo e una sceneggiata terrificante per un trentaquattrenne. Non mi pare che si stiano cercando i prossimi palloni d'oro.

Resta il fatto che se il suo entourage porta delle offerte come quella del Chelsea, sarebbe bene che i nostri lo lasciassero in tribuna due anni e vedere che carriera andrà a fare. Va bene tutto, ma se lo abbiamo pagato tanto sia per liberarlo dall'Ajax che in termini d'ingaggio, non è che adesso lo possiamo regalare per due spicci e un bidone conclamato. Se un'operazione come quella delineata da Di Marzio si dovesse concretizzare sarebbe davvero da andare sotto la Continassa con i forconi.

Preso di mira anche dai milanisti semplicemente perché un bidone. Sottovalutato da due tifoserie?

Il punto del discorso è che prendere un titolare che sia migliore di Locatelli ti costerebbe almeno 50 milioni e 6 o 7 netti di stipendio. Sarà difficile prenderne uno, pensa due. Il tutto con alcuni reparti che hanno in dote giocatori ben più scarsi di lui, McKennie e Zakaria. Non mi sembra una richiesta realistica.

Fai dei nomi e vediamo. Uno immagino sia Pogba(80 partite saltate in due anni) e gli altri 2?

Appunto, per me chiedere 3 titolari a centrocampo essendo senza terzini e senza esterni mi sembra una follia che non si avvererà mai. Anche perché quanto costerebbero questi presunti titolari? Non riescono nemmeno a prendere Di Maria a zero.

Ma ammettere che da quando se ne e' andato non ne abbiamo azzeccata una significa dargli del genio? Semmai significa riconoscere il livello di incompetenza suprema che regna adesso.

Fai la lista dei bidoni presi da Sarri in poi, per non parlare di operazioni di per se' demenziali come i ritorni continui e i maxi rinnovi, e vedrai che non siamo tanto lontani ahinoi.