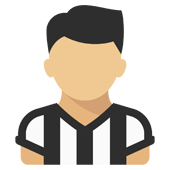 Content count

817

Joined

Last visited
Community Reputation
455
Buona
About gilialberto73

Recent Profile Visitors
The recent visitors block is disabled and is not being shown to other users.
Fuori Panic e risolviamo tutti i nostri problemi.

Come si può dire che non stanno rubando nulla,hanno gli arbitri completamente dalla loro parte,questo è innegabile,ma ti rendi conto che ogni volta che cadono in area gli danno rigore?Te la ricordi la partita contro di noi?Rosso non visto e dimenticato dal var,che casulamente si riaccende sun fallo da ultimo uomo a centrocampo?Ma daiiiiii

Esatto,almeno da noi si allena bene e con giocatori di alto profilo,.

Adesso poi non esageriamo,non mi sembra che nelle poche partite disputate abbia fatto così male,se poi il giudizio và di pari passo con il costo del cartellino e dell'ingaggio,allora è un altro discorso...ma questo allora aprirebbe un dibattito su tantissimi giocatori.

E già,spesso mi chiedo se effettivamente soffriamo eccessivamente di accerchiamento,ma quando poi sento i commenti delle partite e leggo articoli così tendenziosi,mi ricredo completamente.

Non penso di dover aggiungere altro!!!!

Vabbe' dai sono scaramantico.

22 gennaio a Torino contro la Roma.

Ma cosa stai dicendo?Ma lo hai mai visto giocare realmente?Dai siamo seri.

E sono d'accordo con te,ha una simpatia contagiosa. Ah perchè adesso la nostra champions dipende da Sandro...ma magari fosse vero?