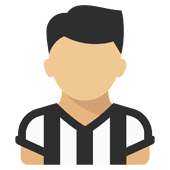 Content count

2,470

Joined

Last visited
Community Reputation
930
Eccellente
About gilialberto73

Recent Profile Visitors
The recent visitors block is disabled and is not being shown to other users.
E'purtroppo tutto in alto mare.come sempre negli ultimi anni.Pogba rimarra'un vorrei ma non posso,Di Maria vorrei ma non posso,Savic solo un sogno,a sx rimangono Sandro e Pellegrini,tanti bidoni invendibili,insomma siamo nella melma.

Tanto ci presenteremo in ritiro con la squadra mancante di tutti i nuovi per i quali si aspetterà il 30 agosto per fare operazioni..peccato che saremo già fuori dalla lotta per il titolo in quel periodo.

Ma voi ancora non avete capito che lui e'il proo a sapere che e'stata unannata negativa?Vi lasciate influenzare da interviste fasulle che lui si diverte a prendere in giro???Loro sono incazzati piu'di noi e sanno benissimo che un altra annata cosi porterebbe a decisioni drastiche.Non ci resta che aspettare e sperare.

Assolutamente,che giocatore,mamma mia.

Vorrei tanto esserlo anche io ma vedo troppi giocatori inadatti e un allenatore statico,sarà una vera impresa lottare per lo scudetto.

Ma perchè dovete scrivere inesattezze per zio!!!Cuadrado aveva una clausola che è stata esercitata e il contratto si è rinnovato per un anno,tant'è che le parti non hanno deciso di trattare un ulteriore rinnovo.Ma qui basta parlare a vanvera,va di moda.

Salvo solo l'acquisto di Vlahovich.

gilialberto73 replied to homer75's topic in Amarcord

Allora prova pena per me,che mi attacco al rosso non dato a Brozovich e sul rigore di lautaro.

Hai perdettamente descritto la situazione.Se devi mandar via allegri inizi un progetto nuovo con Italiano Dionisi o un allenatore estero,diversamente dai ad Allegri giocatori forti e lui i garantisce senza non poche sofferenze i risultai in Italia.

L'anno prossimo sarà esttamente come questo,inutile aspettarsi cose diverse...sperando finisca il suo mandato.prontissimo a nascondermi qualora i fatti mi diano torto,sia chiaro.

gilialberto73 replied to Montero non fa prigionieri's topic in Juventus forum

Chi si illude che dall'anno prossimo la Juve possa tornare a competere per lo scudetto bene fara' a togliersi questa idea dalla testa!Ci aspettano anni terribili,ma lo capite che la societa'non ha idee su come allestire una grande squadra?Ma secondo voi e'stato normale per la Juve mandar via Allegri per poi richiamarlo dopo due anni?Siamo alla frutta e siamo solo agli inizi.

gilialberto73 replied to homer75's topic in Amarcord

Impresa titanica,non tanto per la loro forza,quamto per tutti i problemi di quest rosa.

C'eri tu all stadium?Non ti passa minimamente per la testa che forse non ne avevano piu'?

Non sei tu che mi spaventi ma i 9 like che hai rivevuto.

Non voglio neanche che si parli di Zaniolo pero'.