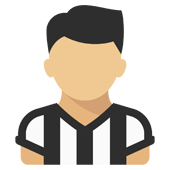 Content count

356

Joined

Last visited
Community Reputation
161
Buona
About Reset

Certo una cosa però è avere dietro Rocco che non si ferma mica... A mio avviso lui deve aprire la porta dell'uscita, fa uscire prima le donne (altri) e poi prendendendo il cappello (e le sigarette) la richiuda dietro di sé imprecando...

Suvvia vedete il lato positivo... uscendo con il Lione eviteremo di essere stuprati i mondovisione da un Bayern a caso...relax

A mio avviso non è questione del centrocampista miracoloso che manca (vedi pogba o chi per lui)...quanto piuttosto la TOTALE mancanza di movimenti a smarcarsi intorno al portatore di palla....tutti che aspettano con la bocca aperta... La staticità a mio avviso è il principale problema e la mancanza totale (già dagli anni scorsi) di idee con la palla tra i piedi. Non credo che questo problema si risolvi solo comprando e ricomprando sempre nuove figurine, anche perché non mi pare che altre squadre che offrono un calcio, non dico champagne, ma bello e divertente abbiamo chissà quale fenomeni in mezzo al campo o quantomeno superiori ai nostri.

Reset replied to homer75's topic in Amarcord

Il giorno in cui non vedrò più Matuidi in campo sarà il nuovo 25 Aprile...

Reset replied to homer75's topic in Amarcord

Il giorno in cui se ne andrà sarà sempre troppo tardi....spero solo che si porti nel trolley Alex Sandro, Manzo, Pjanic e Matuidi...