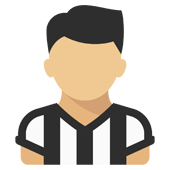 Content count

92

Joined

Last visited
Community Reputation
17
Neutrale
About KoizYT

Beh abbiamo solo 4 giocatori sopra il 70% di cui uno è un portiere (Matuidi e Pjanic non li conto perché sono in rosso per 5 e 20 minuti, praticamente nulla)

1

Potessi metterti mille like LO FAREI, grazie. Nessuno che capisce quanto cavolo se ne possano sbattere le belotas per sta partita

Ma mi spieghi il senso? Martedì giochiamo la Champions e ha messo in campo mezza primavera per far fare esperienza a dei ragazzini in un campionato già chiuso da un mese, ma secondo te lo possiamo mai perdere? Ragiona e che cavolo

KoizYT replied to homer75's topic in Amarcord

Ma con tutta la buona volontà (dato che lo vorrei vedere anche io in campo), ma quando lo fai giocare un 18enne quando in panca hai Douglas Costa, Bernardeschi, in teoria anche Cuadrado... È normale che giochi poco, immaginate se uno di questi viene superato nelle gerarchie per far giocare un ragazzino che deve fare esperienze, suvvia

Per me giocano Perin Cancelo Chiello Bonny Spina Benta Pjanic Can Costa Mandzukic Dybala E poi nella ripresa entrano Cristiano, Kean e Khedira

Mmmmh ci sarebbe giusto qualche problema logistico in caso di trasferte, senza contare la stanchezza perché a giocare due giorni di fila non ci riesce neanche Superman

Caligara che fine ha fatto?

KoizYT replied to homer75's topic in Amarcord

La Serie A è quel campionato dove le altre squadre giocano a pallone e poi vince sempre la Juve. Nel bene o nel male la sfanghiamo sempre

Foggia prima di subito, anche se non è in lista

E infatti le partite finite in pareggio perché gli schemini non andavano mi sa che non le ricorda molto bene

Ma cosa vuoi verticalizzare se giochi la maggior parte delle partite contro squadre che difendono con 11 uomini in 25 metri di campo? Capisce anche che l'abitudine è di giocare prendendo possesso del campo e poi piano piano arrivare al gol, se si sta ad aspettare le verticalizzazioni o gli schemi alla Conte e Sarri avoglia a finire le partite 0 a 0. Provi ad infilare un pallone in due metri tra il portiere e la difesa, una sola persona ci riusciva e si chiama Pirlo (che se non se ne fosse accorto si è ritirato da un po')

Ma rendiamoci conto che in una parte di stagione di 17 partite, abbiamo sbagliato in totale qualcosa come 30'... Se nel finale col Genoa e con il MU fossimo stati concentrati saremmo a punteggio pieno in ogni competizione. Cioè metabolizzare questa cosa è assurdo, +10 sul Napoli e qualificazione come prima agli ottavi di Champions già ottenuta, ma di che parliamo. Sono umani e qualche partita la sbagliano, ci sta, ma per 30 minuti di distrazione saremmo ancor di più leggendari, cerchiamo di capire che fortuna abbiamo a tifare in questi anni

Ma secondo me la tempistica non è sbagliata eh, se oggi 1 ottobre il CdA doveva rendere pubblico il prossimo consiglio che si riunisce a fine mese hanno aspettato l'ultimo momento disponibile, giustamente aggiungerei. Cosa avrebbero dovuto fare? Annunciare due mesi prima che Beppone andava via?