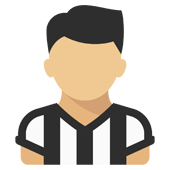 Content count

709

Joined

Last visited
Community Reputation
176
Buona
About El Pipa

El Pipa replied to ★Kimi85★'s topic in Cestino

Secondo me con l'abilitazione di Antun dal CONI la faccenda di Dybala si sistemerà... Magari faranno 4 anni a 7 (più 3 bonus) e chiudono. Non sono i 10 che vuole Paulo ma se arrivano i risultati a 10 pippozzi annui ci arriva

Ma anche uno sgabello per Ramsey sarebbe uh upgrade, figuriamoci Rovella 🤪

Sempre sul pezzo, mitico Come se un'operazione del genere si concrtizzasse dalla mattina alla sera... Uno sveglione il prescritto.

Se vai sulla pagina di biasin sembra diventato l'incrocio tra Roberto Carlos e Marcelo... Quando gosens é tutto corsa (ed è reduce da un infortunio serio) e poca tecnica.

Perché si sta mangiando il membro sto *.

Attendiamo smentita di Gianfuffa

Problema psicologico e di mentalità: la squadra è abituata a dare tutto per fare subito gol e poi giocare per portare a casa la partita. Se poi arriva il 2-0 ok, ma sennò va bene. Quando poi la solidità viene a mancare, prendi il golletto alla prima vera occasione degli avversari, la squadra si affloscia psicologicamente/atleticamente. Ieri abbiamo giocato bene dopo il gol di Morata (poi ho girato sull'ItalVolley, facendo la giocata migliore del mio ultimo mese) ma non riusciamo a finalizzare, perché comunque nel subconscio i giocatori sembrano condizionati. A sta squadra manca un leader emotivo più che tecnico. Con un qualsiasi Icardi ( o un "volgarissimo", si fa per dire, Ciccio Caputo) avremmo portato a casa i 3 punti ieri sera. Pace, è andata. Sta a Max creare i nuovi leader tecnici/emotivi della squadra, senza necessariamente panchinarli (De Ligt, Chiesa, Locatelli, ripartiamo da questi 3)

Tecnicamente è un giocatore sopraffino, peccato non ci sia tatticamente e atleticamente. Speriamo che il buon Max lo svegli e per bene.

Basta con sto tizio, a lui della "Giuve" non è mai fregato niente, né di Torino né dell'Italia stessa (Basti vedere il suo "italiano") E' uno dei più forti giocatori della storia, ma per quanto mi riguarda... bene, grazie, andare, ciao. Buone mazzate con il City, Chelsea e Liverpool

Ripeto, tenetelo, per favore. Sennò la mia stagione al fanta (oltre che quella della Juve) è già finita.

Spero che in caso a) Rimanga Cristiano b) arrivi qualcuno dall'estero (cazzarola, per una volta che lo prendo al fanta... )

El Pipa replied to homer75's topic in Amarcord

Ma secondo voi (se dico una scemenza insultatemi pure potrebbe meritare quello che sto per dire) Allegri potrebbe inserire nelle rotazioni qualche under 23? (per brevi spezzoni) Qualcuno che possadare un contributo (ovvio, non da lanciare subito titolare alla cane cazzum ) c'è secondo voi?