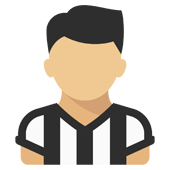 Content count

783

Joined

Last visited
Community Reputation
228
Buona
About 10AlexDelPiero10

Recent Profile Visitors
The recent visitors block is disabled and is not being shown to other users.
E siamo solo alla prima... già ci mettono i bastoni tra le ruote di qua e agevolano di là... saremo più forti di tutti e di tutto!

Quelli che alla prima di campionato lanciano sentenze... visto l'andazzo speriamo di tenerci certi giocatori che oggi erano in panca. Vedere ancora Matuidi e Khedira titolari non so che senso abbia..

Bentancur ha un grande futuro ma già un ottimo presente: titolare, ha giocato alla grande al mondiale e nella prima parte della scorsa stagione. Non lo cederei, anche perché è l'unica alternativa a Pjanic.

Toglierei il purtroppo a Higuain! sulla seconda parte sono perfettamente d'accordo con te!

Ho detto può andare.. canticchiando alla Sordi: "te c'hanno mai mandato a quel paese"

Matuidi può andare, con Sarri c'entra poco e niente

Ah, io spero che non vada da nessuna parte e rimanga con noi.

Se Khedira significa escludere Can è una grande fesseria!

Ma chi Hugo Sanchez!!?? Magarriiiii!!! ah no Alexis....

Bentancur ha fatto un mondiale e una prima parte di stagione strepitosa lo scorso anno. Certo se le punizioni le fate tirare a Pjanic o Dybala sarebbe pure meglio; Ronaldo non ne ha beccata una lo scorso anno!

Sempre un piacere vedere giocare Dybala a modo suo. Grande talento da tutelare, altroché! Mi è piaciuto anche Danilo, molto più pronto come terzino rispetto all'ibrido Cancelo - che, per la cronaca e per i vedovi di Cancelo, ha fatto panchina alla prima di campionato col City!).

Dopo Dybala, adesso è il turno di quelli che criticano Bernardeschi... ahaha Forza Juve!

Ecco, idea dei perdazzurri per sbolognarci il loro problema e acquistare un professionista. Ma lasciamoli friggere col loro problema!