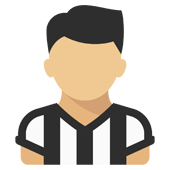 Content count

424

Joined

Last visited
Community Reputation
58
Buona
About Warrior_H

Sei un Vedovo contiano o allegriano?

C'è troppo caos. È chiaro che le aspettative sono molte... ma qui Sarri ha un grande compito di dimostrare, quello di far giocare a calcio questa squadra. E per ora non si vede proprio nulla, o meglio ci sono troppi alti e bassi nel gioco, ma non si spiega tanto il perché si passa da belle prestazioni come a madrid a passi indietro come contro il Verona, dove sinceramente vedendo la differenza di qualità rispetto all'avversario, lo dovresti abbattere senza troppi patemi sul piano del gioco e quant'altro. Ecco perché questa Juve è ancora filo allegriana... un cantiere ancora aperto e grandi voragini...

Ancora ti aggrappi ai tournover?? A livello di gioco non è cambiato ancora nulla. Dato di fatto

Questa Juve è ancora di allegri. Se sarri non riuscirà a cambiarla sarà semplicemente un fallimento. Punto

Warrior_H replied to homer75's topic in Amarcord

Ma portieri buoni non ce ne sono più in giro?? Sto scesni è ora dì iniziarlo a mollare. Prende sonno , sempre.

Warrior_H replied to homer75's topic in Amarcord

Perché con allegri non sarebbe accaduta la rimonta?? Balle e basta

Lo devono abbattere, giusto per i vedere i fegati rossoneri e nerazzurri esplodere Battute a parte, credo che si arriverà davvero lì...

Non è un obiettivo, altrimenti anche quest'anno avrebbero fatto un altro tipo di investimenti, ma cercate di essere realisti e dire che questa squadra non ha un tubo per farti vincere quella coppa. Il problema è sempre a monte, e ogni caxxo di anno, stiamo a dire le solite cose. Manca un progetto davvero serio e di mentalità a questo club, mi spiace ma le programmazioni non vengono quasi mai fatte per quell'obiettivo, la champions. Si punta sempre e quasi tutto agli scudetti ., mentalità troppa italiana c hanno alla Juve e non va più bene! E sinceramente mi hanno fatto distaccare un bel po' nel seguire il calcio.

Subito ad aprire sti topic a scopi difensivi. Il mercato quest'anno è stato molto imbarazzante, e la rosa attuale a tutt'oggi lo evidenzia. Se non lo vorreste capire o fate sempre finta di non voler capire, saranno solo dei vostri problemi.

Comunque sia non si può buttarla in caciaria di questo tipo già dal 26 agosto. E suvvia tacco' ....

Io già mi immagino che anche con Sarri faremo fatica ad esprimere un calcio decente. Ho sempre strane sensazioni.... e che accadono sempre con chi arriva alla Juve

Ma guardati il cricket che fai prima

La tua opinione equivale ad una realtà. Questo è il problema, purtroppo non stai sognando...

E beh certo.... l importante è sempre partecipare alla champions, giusto?? Soo sooldi arrivare fino ai quarti!! Oramai siete assuefatti dalla stessissima mentalità Europea della Juve.= 0

1

Sono pessimista , la squadra non mi piace e non vedo la competitività che ci aspettavamo, dove stavano partendo bene in questo mercato... ma dopo di colpo non si è capito più nulla come ancora tutt'ora , sulla questione cessioni. Il signor Paratici ho l'impressione che si sia incartato da solo e ora si ritrova con delle operazioni tutte bloccate, che forse secondo lui sarebbero state tutte di facile chiusura. Il campionato non ha più quell' appeal come la serie A di un tempo , la champions continua ad essere un incubo e rimarrà un sogno per chissà quanti caxxi di anni. Sinceramente non ho più la passione di anni fa per la Juve, poiché te la fanno perdere pian piano. Intanto comincerò a non seguire più le partite , o le vedrò raramente, solo per la champions..