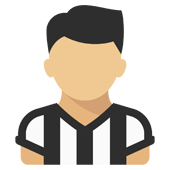 Content count

3,205

Joined

Last visited
Community Reputation
539
Eccellente
About Cipio

Recent Profile Visitors
The recent visitors block is disabled and is not being shown to other users.
Molto interessante il numero 23 del Chelsea. All'inizio pensavo fosse Jorginho... A giudicare da questa partita, la finale saranno rigori.

Piuttosto, visto anche la situazione generale, è molto più probabile che il Real Madrid accantoni del tutto la questione allenatore. Ergo rimane tranquillissimamente Zidane, che per loro ad ingaggio sono bruscolini (o Simeone all'Atletico eh, per dire).

Ok, ma la domanda è: ce n'era bisogno, in origine? C'era bisogno di tutta questa situazione? O se ne faceva volentieri a meno? L'averla preparata male non è secondario, visto che le principali superleghiste hanno sempre detto di voler giungere ad accordi con le federazioni e non allo scontro diretto come accaduto poi. Poi che certe organizzazioni da monopolio capiscano, bene o male, solo la linea dura, posso essere d'accordo, ma non erano gli intenti originali. E per cortesia, Florentino che piange soldi non è credibile.

Lui nei post partita col vocione e lo sguardo da cane bastonato... Credo piaccia ad Agnelli (disse qualcuno), ma proprio per questo lo depennerei. Bravo allenatore, ha vinto qualcosa. Ma secondo me significherebbe continuità a una situazione che va radicalmente cambiata. Sarebbe un altro impiegato yes man. O comunque, non è quella figura da "cambiamento". # team gattuso

Ma perché all'estero non è mal visto come qui ma anzi lo esaltano tutti riconoscendogli i meriti di sempre? O meglio, perché solo qui è malvisto a tal punto (e non sarebbe la prima volta che ci si differenzia)? Perché bisticciava con Allegri e gli rimproverava di non giocare bene, e che il bel gioco vincesse in Europa mentre il suo servisse solo a vincere in patria (due scuole di pensiero)? Perché così si poneva dalla parte degli antijuventini che erano troppi e questo ha portato anche lui ad essere incluso negli obiettivi da colpire a tappeto? È questo il circolo vizioso? O è più di un circolo vizioso? Per capire, so che è difficile da immaginare, ma se non ci fosse stato Allegri in cinque anni, non avreste avuto nulla contro Sacchi? Tornando a Baggio, lato umano deve averne passate tante se ha così in astio i cosiddetti "tattici" (tolto Adani che è solo un commentatore). Guardiola è un suo grande amico..

Ammesso sia vero, devono aver apprezzato il suo plusvalenzare a manetta e lo scouting (spesso combacianti). Le uniche cose buone, perché il resto.. terra di nessuno.

Chiesa Ronaldo Kulusevski Rabiot Ramsey Bentancur Danilo Bonucci De Ligt Cuadrado Sciezni

Da rifondare sì, ma anche loro hanno una buona base. Salto la difesa impalpabile, tranne: Kumbulla, poi Veretout, Pellegrini, Villar ad accompagnare... Dimenticavo Spinazzola, chiedo venia.

Dopo tanto pensare posso decretare il vincitore: Gattuso. Perché è un grande lavoratore. [Perché è un allenatore] Perché dove è stato ha fatto bene in ambienti che gli remavano contro o contestualmente difficili. Perché sarebbe uno schiaffo a Pirlo & Agnelli e a certa retorica spicciola (tra cui quelli che data la situazione si permettono pure di fare i schizzinosi). Perché per ripartire (senza favoritismi) è l'uomo giusto. Perché non servono i grandi nomi per risollevarti ma, proprio in proporzione a quanto in basso sei caduto, può bastare lui (e rimando a quanto fatto da lui al Milan). Se centra la qualificazione del Napoli, a maggior ragione. E ha un ingaggio basso, se è vero che stiamo con le pezze al sedere. Ed è anche un buon tattico. Si gradisce Giuntoli assieme a lui.