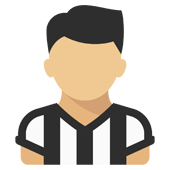 Content count

698

Joined

Last visited
Community Reputation
149
Buona
About paolo_l

Recent Profile Visitors
The recent visitors block is disabled and is not being shown to other users.
#bigearscupcominghome è già stato aperto ??

Hai ragione :umiltà. Anche per non etichettare come incompetenti i dirigenti del Barca che si sono privati di un top 23enne scambiandolo con un quasi ex giocatore 31enne a cui l'anno successivo hanno regalato il cartellino.

Questo fin dagli inizi è venuto controvoglia. Ha interpretato lo scambio con Pjanic come una bocciatura (e non può essere altrimenti). Ora ingrossa le fila di quei calciatori che , svanito il sogno del grande calcio, cercano di aumentare il conto in banca senza tanti sforzi.

paolo_l replied to homer75's topic in EURO 2020

Inglesi a cui è andata di lusso. Hanno avuto la fortuna di segnare dopo 2 minuti. Non hanno avuto l'onere di costruire qualcosa. Ci si è infortunato Chiesa che contenevano a fatica. Anche Jorginho non era al 100%. Per non parlare di Spinazzola. Loro lancione a kane e speriamo che sterling incocci in qualche avversario.

paolo_l replied to Troy McClure's topic in EURO 2020

E Bonucci che prende a testate gli arbitri e l'assedio ad ogni fischio contro oltre a rimanere sospeso il famoso audio var di inter Juve dove di dice sistanzialmente che pjanic deve essere rspulso ma non lo fanno per non far vincere lo scudetto al napoli.

paolo_l replied to Manfred von Richthofen's topic in EURO 2020

Una vittoria bella come carlo e camilla

paolo_l replied to homer75's topic in EURO 2020

Non sono d'accordo. Giocare meglio significa ( anche ) far correre la palla e non correre dietro alla palla. Noi eravamo esausti nonostante loro avessero i supplementari dei quarti e con un possesso palla al 70%. La presunzione di Mancini è stato pensare di palleggiare in faccia agli spagnoli quando il max consentito era portiere difensore e lancione

paolo_l replied to homer75's topic in EURO 2020

Sul gol vaccata di Chiellini che si fa attrarre dalla palla

Allora il Barca per liberarsi di Arthur lo scambia con Pjanic nonostante le resistenze. Ora pur di liberarsi di Pjanic lo regala. Autostima di Arthur ??

No è al contrario; non l'avrebbe presa.

Spero che, in qualche modo, si possano smantellare gli orribili padelloni che hanno deturpato le nostre città facendole somigliare a quelle del terzo mondo.

Infatti. Visto che stiamo parlando di un normale giocatore nemmeno titolare in nazionale. Io farei un'offerta prendere o lasciare. Poi vorrei vedere quanto sarà felice il calciatore che sogna di giocare in una top, conteso dalle grandi e ritrovarsi in ritiro ad Agosto con il Sassuolo in stanza con Berardi che ha portato la soppressata da casa.

paolo_l replied to Sergione's topic in EURO 2020

Con la Spagna sarà diverso. Loro tendono a spostare la difesa e a pescare tra le linee. Il belgio ha invece esaltato il nostro duo infognandosi centralmente

Io immagino ora l'autostima di Belotti

Diciamo pure che era un cross scaturito dal tendine di achille di un nostro difensore che ha fatto alzare la palla.