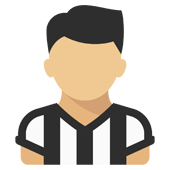 Content count

150

Joined

Last visited
Community Reputation
23
Neutrale
About paolo_l

Recent Profile Visitors
The recent visitors block is disabled and is not being shown to other users.
Capisco la mancanza di un precampionato. La necessità di provare prima di trovare un assetto. Però Pirlo non deve cercare di fare il fenomeno a tutti i costi. E' la tua prima esperienza cerca di mettere quanti più titolari dello scorso anno nei loro ruoli naturali e poi cambi una pedina per volta; magari sfruttandoi 5 cambi nel secondo tempo. Una squadra parzialmente nuova non può digerire stravolgimenti in 7 giorni.

Sciaguurot quando torna in diifesa è daincubo

È l'inesperienza dell'allenatore. I calciatori si fanno ingolosire dall'azione di attacco ma l'allenatore non deve guardare la partita deve controllare dove non c'è palla.

Stavolta chiederemo la quarta liceo con penalizzazione

Nella fascia 4 ci sono i 3 portieri. Considerato che la carriera di un portiere è diversa e che non corre a centrocampo è accettabile. A meno che dia proprio fastidio il fatto che durante gli allenamenti si fermino a osservare i lavori di manutenzione.

paolo_l replied to homer75's topic in Amarcord

Come l'ho vista io.... Ottima partenza con voglia e agonismo. Ottimo il texano migliore in campo. Bene Ramsey che ingrana anche se ogni tanto dovrebbe gestire meglio. Le palle giocate velocemente tornano talvolta velocemente verso la nostra area. A parte il gol bene Kulu anche se sparisce igni tanto dal campo ma avrà tempo. Male Rabiot che si limita a tocchetti indietro e laterali e soprattutto perde palloni sanguinosi davanti l'area. Non sempre c'è la samp. Frabotta sufficiente. Inizio un po' disastroso poi si è ripreso. Ma lì c'è bisogno di altro. Mi è piaciuto il primo tempo dove abbiamo raccolto poco meno il secondo dove abbiamo ceduto un po' il campo e accusato stanchezza anche se siamo stati più pericolosi quando loro sono stati costretti a combinare qualcosa.

Uno vale uno. È un dpcm del governo.🤪

Come pazienza ?!? Abbiamo un nuovo allenatore, inesperto. La prima cosa da fare è non metterlo in difficoltà. I problemi, purtroppo, arriveranno e dovrà/imparerà a gestirli. Se saltasse le prime più 2,3 giornate di squalifica su richiesta di Varriale...

E' andato a farsi il tampone sul motorino in 2 senza casco.

Gol del pareggio croato inevitabile nonostante la marcatura a uomo di 3 e controllo visivo attivo. 😅😝😛

Questo non lo credo. Io piuttosto penso ad una fragilità congenita o indotta. In entrambi gli infortuni non mi sembra di aver visto escursioni importanti delle articolazioni quanto una rottura da sovraccarico.

In realtà basta vedere qualche centrocampista , ogni tanto, giocare di prima. E stoppare/controllare la palla vicino, giocabile con un solo gesto tecnico. Senza usare suole o alzarla e ricontrollarla per gridare al talento.