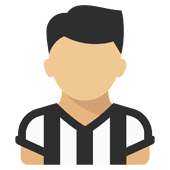 Content count

302

Joined

Last visited
Community Reputation
60
Buona
About Dima7

2 anni di transizione mi andrebbero anche bene. Però devi dimostrare di avere un progetto, prendere giocatori di prospettiva, inserirli e farli maturare. Se fallisci dopo aver preso Pogba, Paredes, Bremer, Milik e Di Maria è un problema, perché non hai costruito nulla per il futuro.

Ma un AD può rispondere così?

Dima7 replied to giusardegna's topic in Amarcord

Ma è il sostituto che fa storcere il naso. Oggi tra Miretti e Mack non ci dovrebbero essere dubbi.

Muo padre Juventuno, mio fratello acquisito juventini. A volte la domenica capitava pranzo prima e partita poi. Inizio anni 90. Feci in tempo a vedere Moeller, Khoeler, Julio Cesar, Baggio e poi la Juve a mia memoria più forte di Delpiero, Vialli e Ravanelli.

Però succede all'inter gestita da Marotta.

Partiamo da metodi di giudizio diversi. Tu giudichi sulle intenzioni, lecitissimo. io giudico su quello che saranno i risultati, altrettanto lecito.

Il discorso è molto semplice: se Pogba, Di Maria e Paredes non si infortunano spesso e giocano con regolarità il mercato è da 9. Se stanno più fuori che in campo il mercato è da 5. Media aritmetica 7.

Non facile mettere assime gli highlights in una partita della Juve di questi tempi.

Non vedo l'ora faccia il suo primo goal.

Dima7 replied to homer75's topic in Amarcord

Miretti deve essere titolare sempre, ha più tecnicaa, corsa e coraggio dei vari Locatelli, Zakaria, Rabiot, Wiston,.. Gatti in serie A ci può giocare eccome Milik se non si rompe è un signor giocatore. Dusan è un gran bel giocatore. per il resto 0 cosmico EDIT: ho aggiunto il punto su Dusan.

Ho pensato la stessa cosa.

E allora vedi che un accordo lo troviamo. Il grassetto lo condivido. per me 50% colpa di Allegri, 50% colpa dell ambiente. Mi spiego, se sei un giovane giocator di belle speranze (un kulusevski, un Vlahovic, …) e arrivi in una squadra dove l'allenatore ha due palle quadrate ti martella e ti sprona dal primo giorno, dove tra i tuoi compagni di squadra ci sono campioni affermati che ti aiutano ad inserirti e ti aiutano a capire le responsabilità della maglia è un conto. Da noi hanno Allegri che forse non è il massimo in situazioni come la nostra, poi attorno a te hai gente come Arthur, Rabiot, Alex Sandro, compagnia cantante e allora la frittata è fatta.

Non ho capito a cosa non rispondo ma va bene così.

Ragazzi, ma siamo seri? Il calcio mica sono i 100 mt. A volte anche se sei più forte perdi o pareggi. Infatti il campionato lo vince ci perde e pareggia meno. Noi siamo meglio della Samp e infatti arriveremo dave ti a loro a fine anno, però altri faranno meglio di noi.