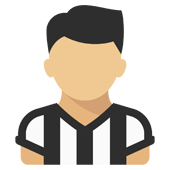 Content count

295

Joined

Last visited
Finché non ci sarà una offerta degna nei cinema di film in lingua originale continuerò con lo streaming, potete insultarmi pure dandomi dell'ossessionato

Se li espelleva entrambi andavano nel tunnel e si ammazzavano

E Conte quante giornate prende? Di questo non parla nessun giornale?

Questa è l'interpretazione della gazzetta, che non corrisponde a verità. Quando l'arbitro decreta il rigore lo si vede chiaramente dire "non avevo visto".

Shadow replied to giusardegna's topic in Amarcord

Bernardeschi è giocatore europeo, farà bene

1

Non ho detto che Immobile è scarso perché ha segnato 22 gol su azione, ho provocatoriamente fatto notare che il giudizio sul calciatore va riconsiderato visto che non ha segnato sto granché rispetto a Caputo. Ronaldo non è scarso ma anche il suo giudizio va ovviamente riconsiderato, stagione buona sì ma fenomenale no

Il mio post era ironico, non so se l'avevi notato. Infatti anche la stagione di CR7 è da ridimensionare. Poi che avrebbe comunque vinto la classifica capocannonieri senza rigori frega nulla, qui si parla di scarpa d'oro. Higuain con gli stessi gol su rigore nel 2016 avrebbe segnato 47 gol, quello sì che sarebbe stato un risultato fantasmagorico.

Senza rigori 3 gol in più di Ciccio Caputo, fortissimo guarda

Esatto, hai detto giusto, corriamo male. Sprechiamo energie per ricompattarci in difesa ogni volta che l'avversario conquista palla e per un pressing poco convinto. Poi quando dobbiamo creare gioco son tutti fermi e l'unica cosa che sappiamo fare è un giro palla lento e prevedibile.

Milan: abbiamo corso 3km in più Atalanta: 2 km in meno (ma loro hanno fatto 5 sostituzioni e noi 4) Sassuolo: stessi km percorsi Basta con questa scusa della corsa, non sappiamo giocare palla a terra e gli altri sì, è questa la differenza. L'Atalanta nel secondo tempo arrancava ma ormai la partita era condizionata dallo svantaggio. Ieri nel secondo tempo le squadre erano stanche e lunghissime, situazione in cui la tecnica dovrebbe fare la differenza, e invece noi niente, non abbiamo combinato nulla.

Non hai capito nulla del mio commento, rileggilo con più calma. P.S. In europa non vinciamo da 24 anni

A me degli anni scorsi non interessa, mi frega di vincere quest'anno, tutti contenti per lo scudetto (se tutto va bene) ma questa squadra non è adatta per competere in europa, la squadra è in involuzione da qualche anno ormai e di questo il tifoso ha tutto il diritto di lamentarsi

giorgiop è una persona vicina agli 80 che ha dedicato quasi tutta la sua vita al gioco del calcio, portate almeno un po' di rispetto, se non vi piace quello che dice passate avanti e basta

Shadow replied to Kobayashi's topic in Off topic

Che possano essere stati infetti ma asintomatici non ti è venuto proprio in mente?