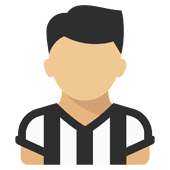 Content count

803

Joined

Last visited
A Berlusconi e Galliani darei solo *, soprattutto al primo

Gradirei vedere quella faccia di * che premia Florentino Perez

Eh, ma Dybala ama la Juve.

Freccia Serba replied to canescioltocurvasud's topic in Juventus forum

Ed ecco un altro che deve stare lontano dalla Juve.

Iper goduria, meglio di una champions League.

Chi da del bidone a vlahovic è semplicemente un demente, nessun'altra spiegazione

Freccia Serba replied to homer75's topic in Amarcord

Chi parla di gol di fortuna dopo un azione del genere mi fa incazzare

Che ne dice la Juve di smetterla di prendere giocatori con agente sto maiale?

Ueeee babbo, babbo! Allegri ha fatto il monello!

Partita dedicata ai numerosi * della live.

Freccia Serba replied to homer75's topic in Amarcord

UEEEE Non c'è il bel gioco UEEEE GODO IL TRIPLO!

Uno dei messaggi più senza senso che abbia mai letto. Te lo giuro, è un capolavoro il tuo messaggio.

Perché, freccia serba è un insulto razzista? Da quando dire a un giocatore veloce che è una freccia è un insulto? E si, era riferito a Krasic in quanto mi ero iscritto al Forum l'anno in chi lo acquistammo.

A 40 anni il signore per la prima volta ha deciso di dare del * e della scimmia a un nero. Ripeto, siete seri o fate finta di essere stupidi?