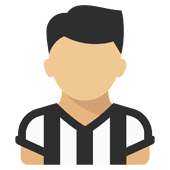 Content count

1,011

Joined

Last visited
E si dimentica che se MC Donald non si fosse infortunato fagioli era ancora a fare la muffa in panchina. E il girone di Champions peggiore nella storia della Juve non si dimentica.

Oggi si gode. Per una * di volta il var ha fatto il suo dovere.

Freccia Serba replied to homer75's topic in Amarcord

Per ora terzi con il gioco più brutto degli ultimi 100 anni di calci. Non so nemmeno come ci troviamo lì.

Ma come Bremer scarso, ma che hai visto? Dovete baciarli i piedi oggi.

Per me miretti era da togliere, no milik. Il gol è stato fatto grazie a un capolavoro di Bremer che riesce a intercettare il pallone se no era pareggio.

Vinta solamente grazie ai giocatori, ennesima prova che il problema non sono loro. Sostituire l'unica punta in campo... mamma mia

Se voi pensate che questa Juve con questo allenatore possa vincere l'Europe league allora voi le partite di questo ultimo anno e mezzo non le avete mai viste.

Freccia Serba replied to homer75's topic in Amarcord

Solito vomito con solo la consolazione che i giovani forti ci sono, è solo che il fantino è incapace.

Altri 2 giocatori vittime del Macellaio

Criticare vlahovic quando abbiamo quella cosa in panchina è da criminali. Ora basta con pippa quello e pippa l'altro quando l'unico vero disastro è il fantino.