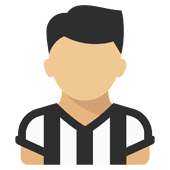 Content count

165

Joined

Last visited
bullo75 replied to homer75's topic in Amarcord

Purtroppo abbiamo fatto il loro gioco abbiamo abbassato il baricentro e loro hanno attuato il loro schema preferito e cioè buttare palloni in aria fino a trovare un mezzo contatto e l'arbitro ovviamente non vedeva l'ora di fischiarglielo...secondo me va cambiato prima il presidente che dubito sia ancora juventino, sicuramente più vicino alle milanesi e poi il resto viene da sé

bullo75 replied to homer75's topic in Amarcord

A me son cadute le braccia dopo avere visto Chiellini fare le linguacce ad Orsolini prima dell'inizio del secondo tempo...una partita fondamentale per entrare in Championse da giocare con il coltello fra i denti e il capitano della Juve che ha un atteggiamento da amichevole estiva 🤦🤦🤦...quest'episodio é l'emblema di questa stagione e di questa squadra , e noi che ci avveleniamo il sangue

Dobbiamo pensare a vincere a Bologna altro che Atalanta la mia paura é il Milan perde e noi pure

Giá sono inc...ato nero per i complimenti di AA se fanno pure la passerella siamo RIDICOLI

bullo75 replied to homer75's topic in Amarcord

Sicuramente chi era in barriera ha fatto degli errori ma il tiro era una passaggio al nostro portiere che nonostante si sia tuffato in ritardo ci è arrivato ma non ha avuto la forza di deviare la palla, un errore da portiere non professionista...spiace dirlo ma non è il primo errore grave che commette il prossimo anno lo manderei via

Milan Juventus finale coppa Italia trasmessa sulla Rai si potrà vedere al three famous kings di Londra?

Non avevano altro modo per fermarci , quest'anno il campionato finiva con 6-7 giornate do anticipo ora sarà più equilibrato ...... Togliamo la squadra da sto campionato mediocre e vediamo se FGC SKY gazzetta corriere e così via godono ancora.......qui leggo commenti che dicono tutto sommato è andata bene, allora mi chiedo farsopoli non vi ha insegnato nulla? Quando fra qualche anno usciranno le verità come su farsopoli allora vi renderete conto di quello che c stanno facendo

Mah sarà ma è un peccato l'assenza di alcuni calciatori che pe rla maglia hanno dato tanto (Carrera, Porrini e altri)

Avrei invitato pu Vieri che non baggio....per Pavel non saprei dicono che abbia gravi problemi familiari....Paltini non mi èpiaciuto pe rniente la settimana scorsa era ad un torneo di golf e oggi non ha trovato il tempo di venire all'inaugurazione?????