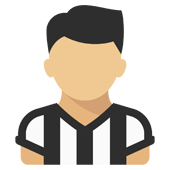 Content count

293

Joined

Last visited
Sky Sport UK rivela un inserimento del Barcellona che giudica tardivo...

A me non piace questa ossessione per il gioco per vie centrali. Siamo all'esatto contrario di Allegri, dove si giocava solo sulle fasce. Per cinque anni non ho mai visto uno scambio veloce al limite dell'area, ora vedo solo ed esclusivamente uno e due al limite. Inoltre in fase difensiva i terzini lasciano sistematicamente troppo spazio ai lati e sulle fasce non si raddoppia mai. Sono in disaccordo sul fatto che si prende gol in contropiede. Forse concediamo troppi contropiedi, ma i gol che fanno male li prendiamo a difesa schierata. Questo perchè il centrocampo, forse ossessionato dal recupero palla immediato, ma è una mia idea, quando difende più basso non trova le posizioni giuste. Aggiungo un altro grave problema. I centrocampisti che non si inseriscono in fase d'attacco. Per me il problema del nostro centrocampo non è la tecnica nel gioco palla, quanto l' incapacità di bucare da dietro le difese, e conseguentemente il possesso palla diventa sterile o imbottigliato per vie centrali. Un Marchisio dei bei tempi sarebbe forse più utile di un Pogba nella logica di questa squadra.

Conrad replied to homer75's topic in Amarcord

Demiral meglio che se ne torni in panca per qualche partita, possibile che nessuno lo prenda e gli faccia un bel discorsino sulla tenuta mentale durante una partita? Per il resto buon primo tempo, pessimo secondo. La cosa peggiore sono Costa e Ramsey, e non so quanto è colpa della condizione fisica.

Una partita ottima di Demiral (dopo quella vergognosa in campionato) e ora è già il fenomeno che deve panchinare tutti... Calma forum.

Conrad replied to homer75's topic in Amarcord

Scusate, Bonucci a centrocampo.

Sapere leggere le partite non è da tutti, capisco, però c'è un limite. Suvvia.

Qua non si può dire. No, ma non per altro, perchè oggi, anzi in tutto questo inizio stagione, il giocatore sta fornendo prestazioni eccellenti. Siete voi che continuate questo disco rotto, anche oggi. Almeno abbiate il pudore di denigrare i giocatori "non da forum" quando giocano male.

Non diamolo per scontato ma può accadere che possa esser proprio DeLight, invece, a dover rifiatare (in Italia si fatica molto di più, chiedere a Ronaldo che mai si era fermato anni prima nonostante utilizzato il giusto nella seconda parte di campionato e champions), soprattutto sperando non s'infortuni, nonostante sia giovane qui i rischi ci sono e sono alti, basti pensare a chi come lui (Caldara, Spinazzola, ecc) A fraté, vivitela un po' meglio. Lo dico per te... PS: si scrive de Ligt.

C'entra eccome, mica esiste solo il bilancio, esistono i "dindi", quelli veri. Finanziariamente darli in meno rate avresti dovuto farteli prestare, con maggiori interessi, oltre senza la possibilità di avere nella pratica altri soldi cash per altre operazioni.

Non so se è stato fatto notare ma c'è anche un sottile "insegnamento" dietro a questa scelta: far capire ai tifosi che se non si rinnova più, si perde (per sempre?) la possibilità di avere l'abbonamento allo stadio.

Netta divisione della società in base ad aree. Non sembra quindi esserci più un amministratore delegato generale ma una società divisa ancora di più tra l'area sportiva, servizi e amministrativa. A fare da collante direttamente il Presidente e il Vicepresidente. Cade la figura dell'amministratore, quindi ci saranno maggiori responsabilità per i tre manager delle tre aree che parleranno direttamente al Presidente. Sicuramente c'è un accentramento delle prerogative del Presidente e un aumento delle competenza e azione da parte delle tre aree.

11

Qualcuno sa se è compatibile con il chromecast?